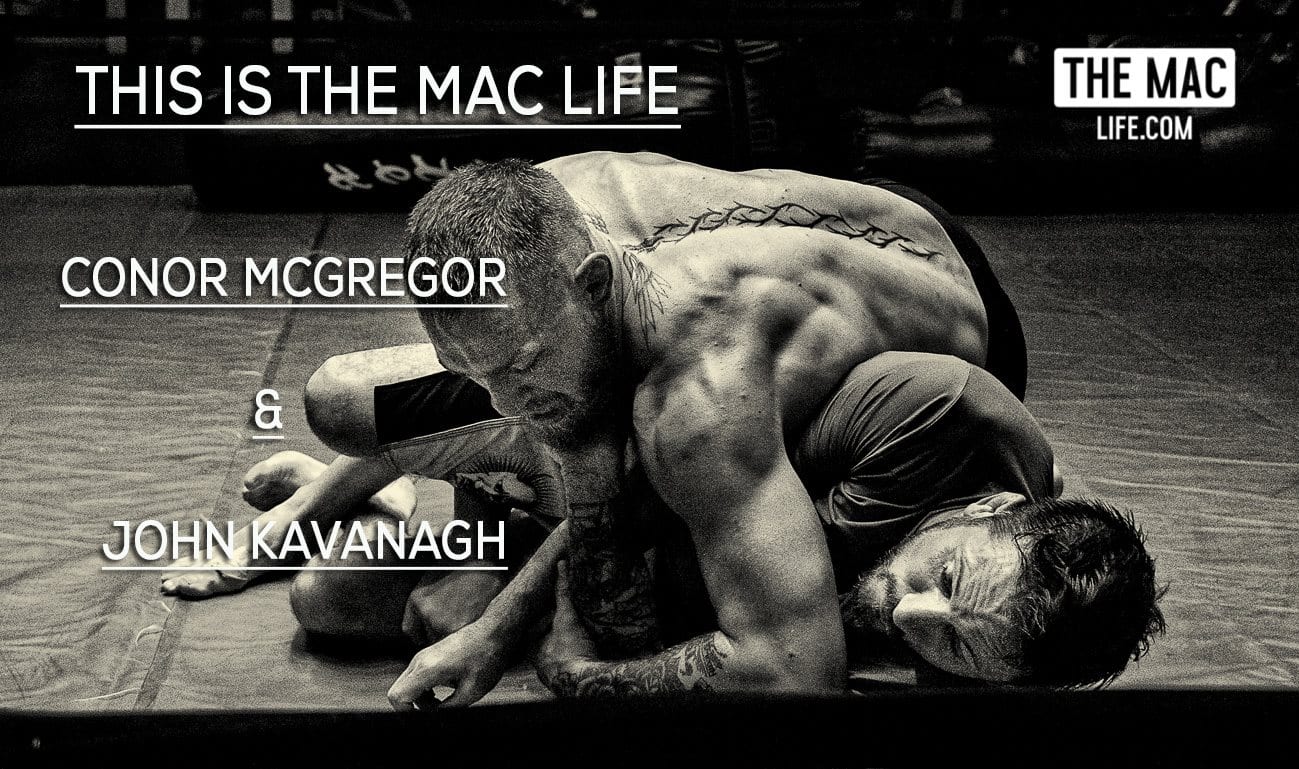 It's another day in 'The Mac Life' as we watch Conor McGregor and coach John Kavanagh in a one on one rolling session.
It was John Kavanagh, the first Irishman to receive a black belt in Brazilian Jiu Jitsu, who introduced a young and impressionable McGregor to the art of grappling.
In 2014 after knocking out Dustin Poirier in the first round, Kavanagh awarded McGregor his brown belt.
Both fighter and coach have been living together in Las Vegas since early July, focused on the singular task which lies ahead.
UFC 202 is less than 3 weeks away.
Watch More
McGregor sparing at The Ultimate Fighter GYM

Comments
comments