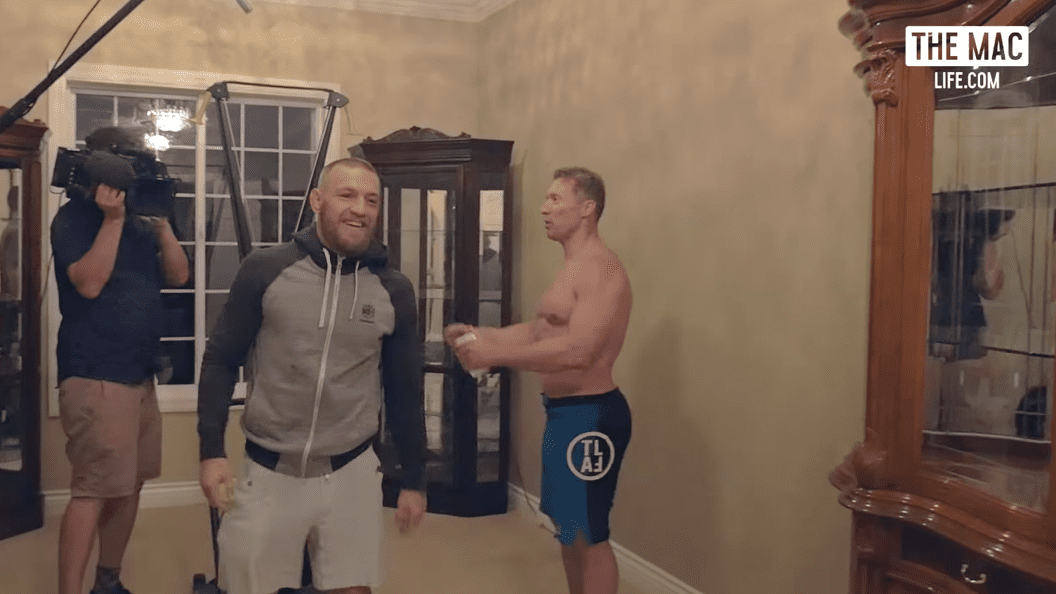 It has been a little over a week since Conor McGregor successfully avenged his only loss inside the octagon, defeating Nate Diaz in the main event at UFC 202.
One of the headlines which emerged after the official medical reports were released following the event, was that McGregor could be sidelined for up to 6 months if he failed to get his left ankle cleared by an orthopedist.
McGregor had been filmed backstage immediately after the bout on crutches. However, these early reports were overdrawn and despite McGregor using crutches, he returned training two days after UFC 202.
Watch the footage below, as McGregor works some cardio training with Dr Julian Dalby, just two days after his 5-round war with Diaz.
After the session comes to an end, McGregor is seen leaving with the aid of a single crutch.
Comments
comments