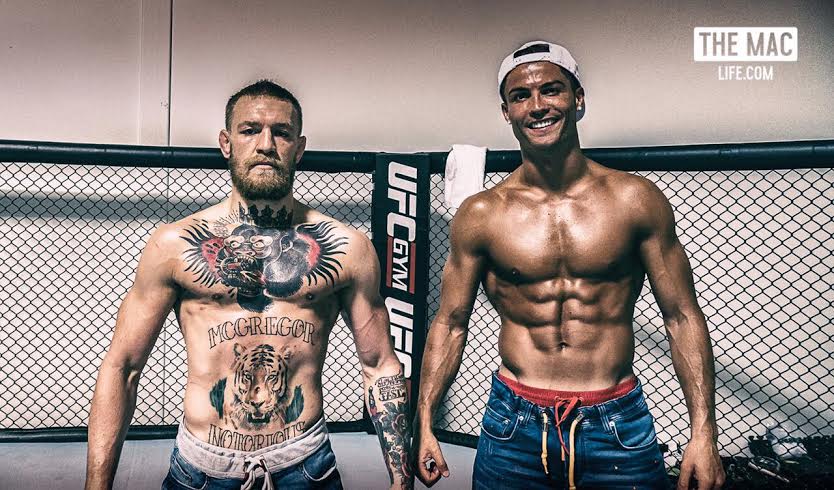 Football icon Cristiano Ronaldo paid a visit to Conor McGregor tonight in Las Vegas.
The Portuguese superstar is a big fan of McGregor popping into his gym in Las Vegas, where McGregor is currently preparing for his upcoming bout on August 20th.
Ronaldo shared a photo of the meeting on his official Instagram account, to his 70 million followers, captioning the image,"Great to see you bro,"
McGregor uploaded a snap of his own with the footballing legend, writing: "My brother Ronaldo dropped by the gym today! He is an animal. Thank you @cristiano, much respect! I will see you for that Forbes number 1 spot next year.
McGregor has laid down a marker, proclaiming his intentions of overtaking Ronaldo as the highest paid athlete in the world.
Comments
comments