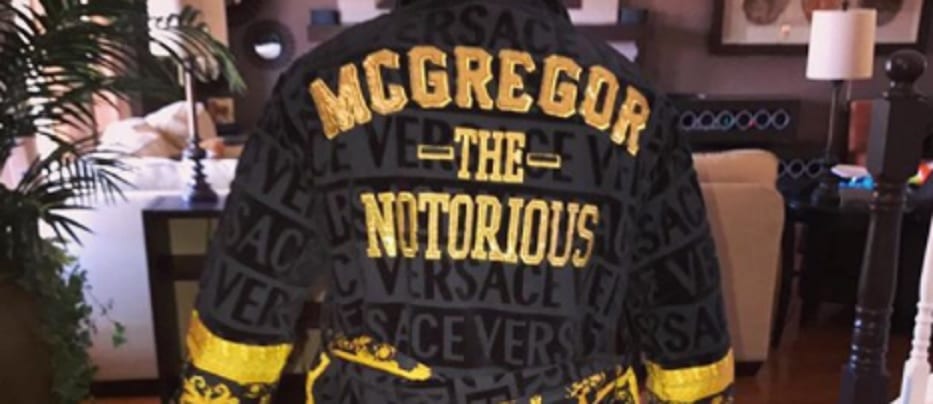 It has certainly been an interesting few months. 
And as Conor McGregor prepares to enter the boxing ring in two weeks' time, it looks like he's going to do it in a unique fashion. Today, the UFC champion posted a photo on Instagram showing off a very luxurious robe that was sent to him by Versace.
He captioned the snap: "Thank you @donatellaversace for this amazing gift this morning."
And it certainly is amazing. Displayed across the back is 'McGregor The Notorious' written in gold block letters. The inside and cuffs bear a gold baroque design, while the overall robe is black and covered in the word 'Versace'.
He's already the king of Gucci, and it looks like he'll be the king of Versace very soon too.
McGregor hasn't been shy with his style choices in recent weeks, with the two-time belt holder wearing a 'f*ck you' suit and a Gucci mink polar bear coat during the world-tour press conferences with Floyd.
But just as well as he looks, he's also oozing confidence, which makes the build up to August 26 even more exciting.
Words by Olivia Hayes
Comments
comments