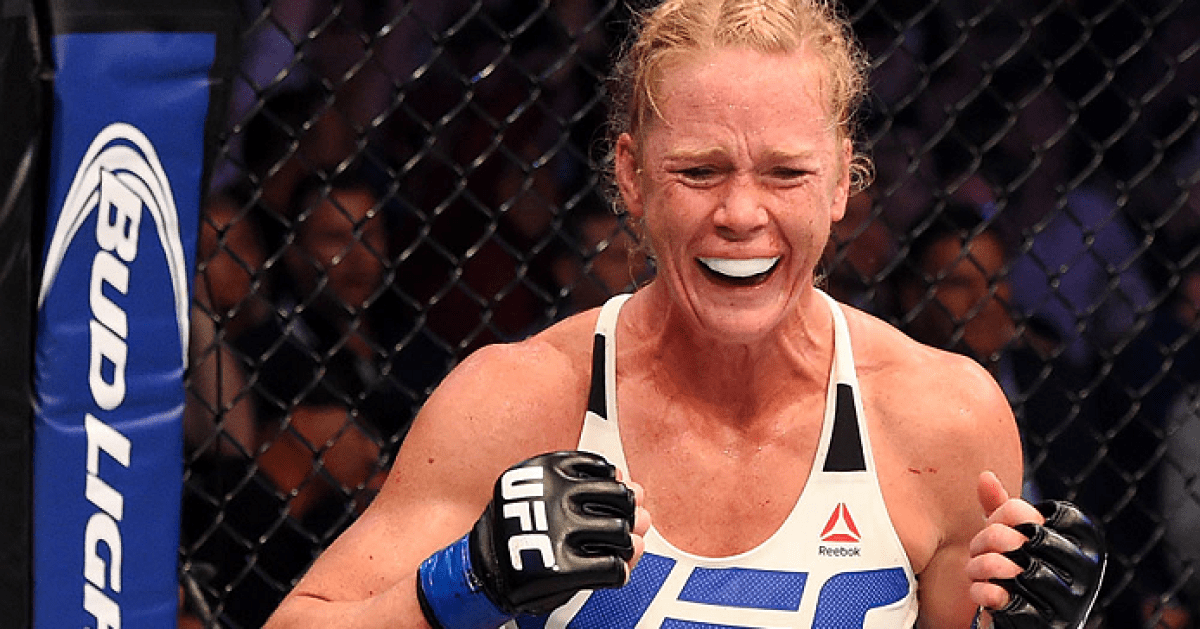 After what now seems like something of a false start, the women's featherweight division appears open for business in the UFC.
At UFC 214, Cris Cyborg won the vacant title long prophesied to one day be hers when she stopped Invicta bantamweight champion Tonya Evinger in the third frame of their meeting last month.
Prior to that the inaugural champion, Dutch native Germaine de Randamie, was stripped of the title after defeating Holly Holm earlier this year for an apparent unwillingness to face Cyborg in a title defense and now it seems that the opponent de Randamie defeated in the first ever female featherweight bout in UFC history is next in line for a shot at the gold.
While the fight is far from official at the moment Holm's coach Mike Winkeljohn says that his student, who has held world titles in both boxing and mixed martial arts, has the striking nous to neutralise the considerable threat that Cyborg poses on the feet.
Following her defeat against de Randamie, Holm returned the 135-pound in which she was a world champion where she defeated Bethe Correia by third round knockout. A potential bout with Cyborg would force Holm to jump up in weight once more, a move that Winklejohn isn't overly fond of.
"Right now it's at a point where Holly fought her last fight at 135," he said to Submission Radio. "Jumping up in weight with Cyborg cutting, those are issues that we have to think about and decide time-wise what's best. Holly, on a side note, never will turn down a fight.
"She's like, 'Yeah whatever you want.' She'll just go out and fight. She's OK with fighting Cyborg, there's no doubt about it. She really wanted to get a shot at [Valentina] Shevchenko again, or [Amanda] Nunes. She just wants a big fight, and she's very capable of it."
With Cris Cyborg having just one loss on her professional record (in her very first pro bout in 2005, no less), a blueprint doesn't exist with which to defeat the Brazilian but Winklejohn maintains that a striker of Holm's calibre would be able to find holes that none of Cyborg's opponents have yet been able to take advantage of.
"We definitely see a lot of weaknesses in Cris Cyborg. I like Cris as a person, [but] there's no doubt there's some holes in there and she's definitely beatable.
"I think Holly can pick her apart, no doubt about it," Winkeljohn said. "What people don't understand is how strong Holly is in the clinch. On her feet and moving, Cris is definitely going to try to do most of her damage pushing her back against the cage. Good luck keeping Holly there and backing her up coming in that hard. Cris is very strong, but I think Holly wears her down and is able to stop her. Holly's got the power to stop Cyborg, just like Cyborg's got the power. The difference is, Holly's got the speed and the footwork."
Comments
comments