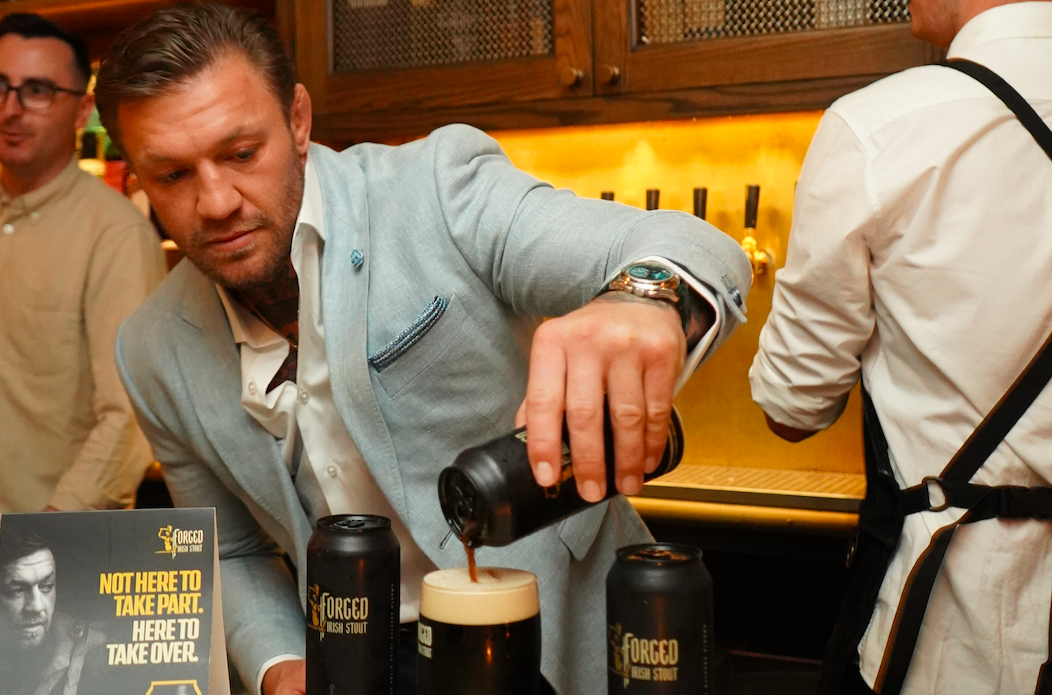 Forged Irish Stout, the latest venture in Conor McGregor's extensive business portfolio, is now available to purchase in Ireland.
Following the global success of Proper No. Twelve Irish whiskey and its sister, Proper Irish Apple, McGregor is tackling the stout market — and after having experienced its first official pours in both Wrexham and New York in recent weeks following its debut in McGregor's The Black Forge Inn in his native Dublin, fans can now get their hands on Forged Irish Stout in the Emerald Isle.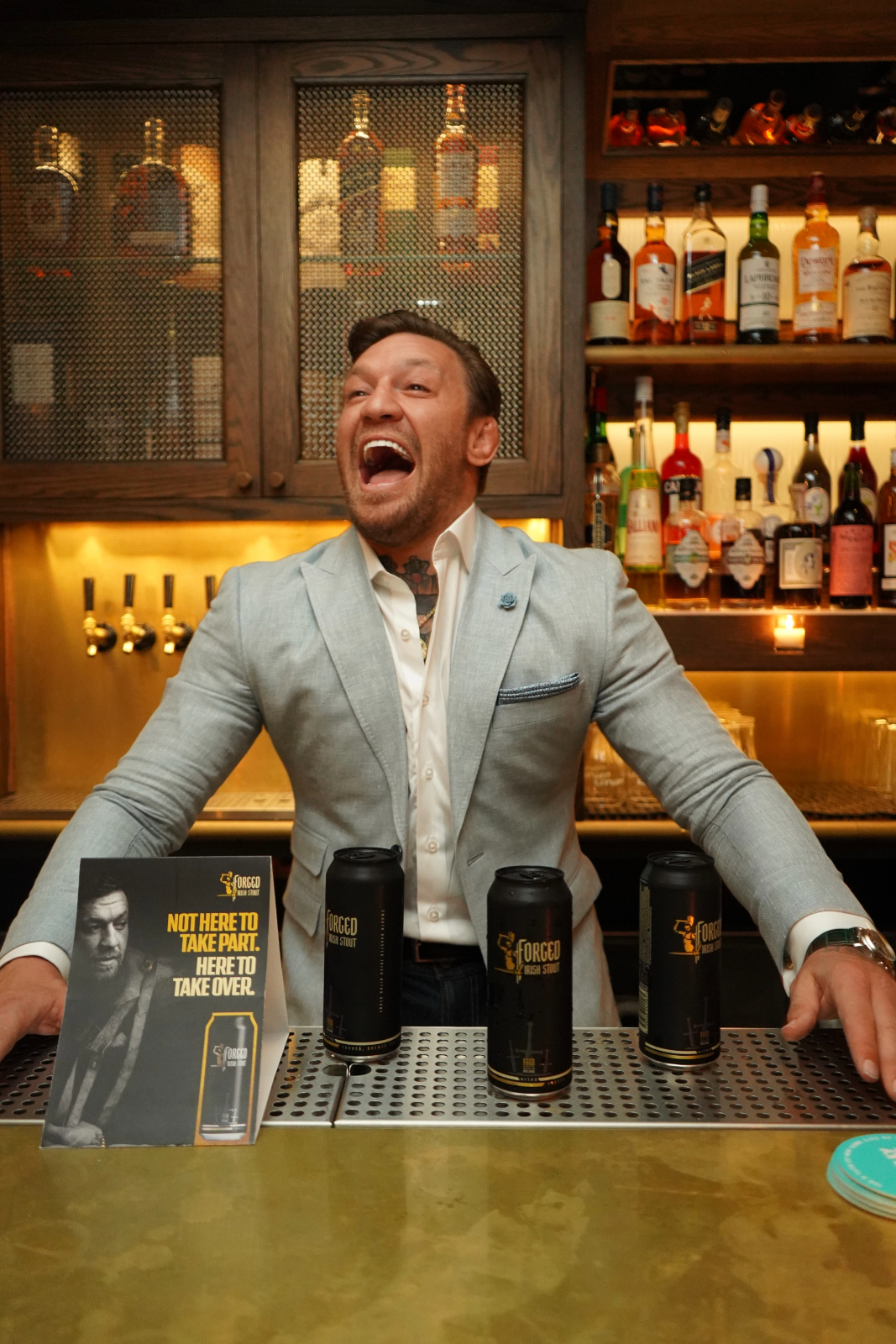 Speaking of the launch, McGregor said that he was "immensely proud to finally be able to get it into the hands of the wider Irish public".
"This launch, of the world's creamiest, 100 per cent Irish Stout, comes as a culmination of three years of hard graft from myself and The Forged Irish Stout team," he said. "We've huge plans for Forged in Ireland and beyond and I can't wait for you all to be able to experience it at home."
Since it was first brewed in late 2020, Forged Irish Stout has received significant acclaim from fans — and that interest is expected to swell considerably in the coming weeks and months as the wider rollout continues. Similar to Proper Twelve, Forged Irish Stout has already made inroads into the fight game, and was a key promotional partner in Katie Taylor's recent return to action in Dublin earlier this year.
Further information, including stocking deals in the United Kingdom, are expected to follow.
But for now, fans can get their mitts on cans of Forged Irish Stout via carryout.ie
Comments
comments