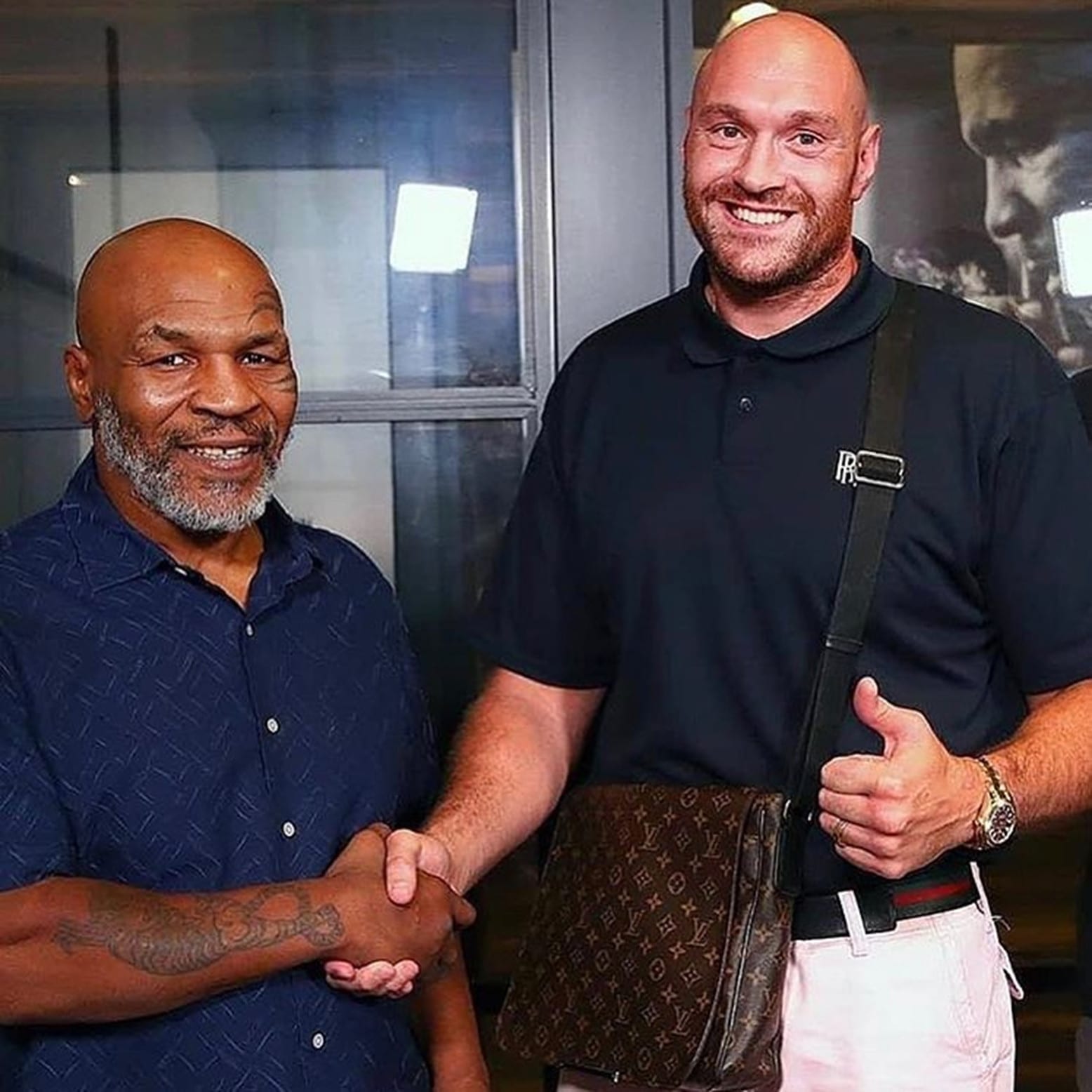 Tyson versus Tyson?
In a year of repeated insanity, nothing seems off the cards, but few would ever have predicted a returning Mike Tyson could meet the current world heavyweight champion — a man named after him — in an exhibition match.
But that's exactly what Tyson Fury says was discussed over the phone recently.
"I had a phone call saying 'Would you like to fight Mike Tyson in an exhibition fight?' I was like, 'Hell yeah,' but I don't think anything's materialized out of it," Fury said speaking to BT Sport. "So I definitely think he's serious about doing some fights or whatever."
"I got a phone call asking if I wanted to fight Mike Tyson in an exhibition!" 😳

Tyson against Tyson for charity? 👀 pic.twitter.com/qDAIEkVxlB

— Boxing on BT Sport 🥊 (@BTSportBoxing) May 26, 2020
(Mike) Tyson has set the sporting world alight with his apparent interest in a return to boxing for charity, and has been looking sharp in the brief training segments we've been seeing online. While the icon hasn't mentioned any specifics, he did say in an interview earlier this week that fans would be stunned by some of the possible names.
"Listen we've got so many guys that want to do this man," Tyson said in a recent interview with Lil Wayne. "We're in calls, we're doing business with guys right now. You're not going to believe the names when the names come out. Sometime this week we'll have the contract done."
Outside of Fury, another man linked with a Tyson bout is fellow returner and ex-rival Evander Holyfield. While the two are multiple decades past their prime, Fury says there isn't anything wrong with the pair doing it one last time if that's what they truly want.
"He's fought Holyfield twice, but they're both old now … I think they're a bit long in the teeth, but then who am I to say anything what anybody's capable of?" Fury said. "After everybody's unbelievable stories, I wouldn't try to kill anybody's dreams of doing anything they want. If they're both fit to fight and medically fit, then let them do what they've got to do. It's their life, not mine."
Comments
comments