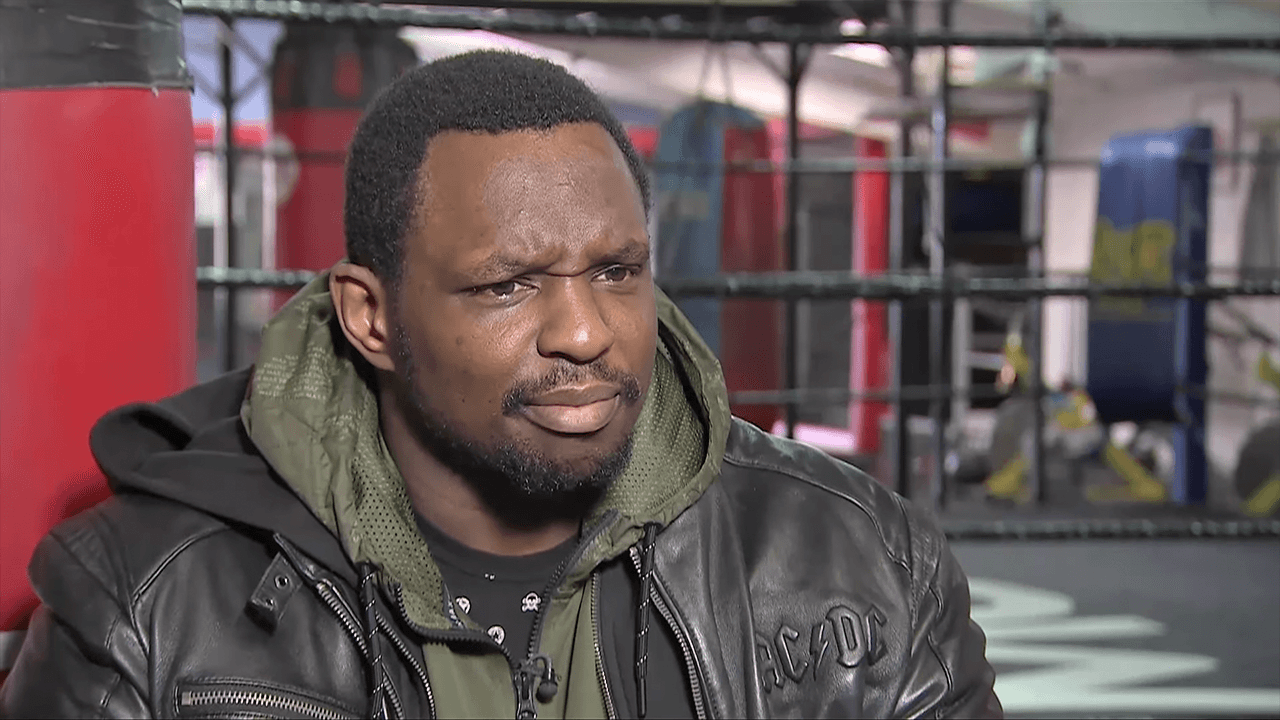 Dillian Whyte says if Francis Ngannou is interested in trying his hand at boxing, Whyte is more than happy to help oblige him.
The two heavyweights have been sounding off at each other through the media of late, with both men finding themselves in an awkward waiting period as their sports respective world titles get resolved. Ngannou is currently waiting to find out when champion Stipe Miocic and Daniel Cormier will compete, while Whyte stands on the outside looking in at Tyson Fury and Anthony Joshua.
Either way, the talk between the two seems to have garnered some interest, even if the logistics of a boxer vs. MMA fighter seem unlikely to be overcome at the moment. Regardless, that's not stopping Whyte verbally diminishing Ngannou's chances should they step into a boxing ring.
"Ngannou is dumber than he sounds if he thinks he's going to do anything in boxing," Whyte said, speaking to Sky Sports. "If he turned up to fight me like the coward that he was against Derrick Lewis I'd hurt him and knock him clean out. That was officially the most boring fight in UFC history. The only thing more boring is his personality. If I called him a potato it would be a compliment. He reminds me of that other deluded coward Deontay Wilder.
"Ngannou has to be the most boring man on the planet. A speck of dust has more personality. If he wants it and wants to earn some real money, let's get it on and stop talking about it. Don't talk about it, let's just do it."
Ngannou was most recently linked to a superfight with light heavyweight champion Jon Jones, although negotiations seem to already have hit a snafu.
Comments
comments