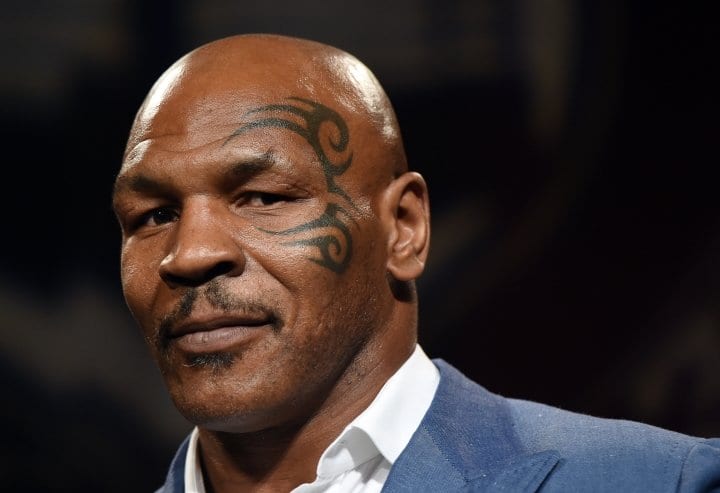 Mike Tyson says he'll have a contract for his return to boxing signed this week, and believes fans won't believe the names he's set to be linked up with.
The former world champion has intrigued fans all over the world with his interest in a charity bout, and sent the internet into overdrive with short snippets of training footage, even at 53-years old.
While some have speculated Tyson could meet old rival Evander Holyfield in an exhibition contest, Tyson himself says there are far more than just one name on the table.
"Na, na we got many guys. Listen we've got so many guys that want to do this man," Tyson said in a recent interview with Lil Wayne. "We're in calls, we're doing business with guys right now. You're not going to believe the names when the names come out. Sometime this week we'll have the contract done.
"And whatever money we get, it's going to somebody else. I'm not going to make any money, probably the company, my wife because she's partners with me, she'll make some probably. But my money is going."
Tyson, who struggled with weight gain after his initial retirement from active competition, has looked shredded recently, and says he's currently around 230-pounds.
"I'm feeling better than I've ever felt in my life. God has been merciful to me man. I'm gonna get on with it, I'm looking good," Tyson said. "Yo Wayne, I'm 230 right now! Man, I'm just getting ready you know, I'm just getting ready to help some people less fortunate than me. I'm gonna do this charity event.
"I'm going to take this money and help these homeless and we're going to help these addicted brothers. Because I've been homeless and I've been addicted so I know the struggle. Not many people have survived like I did."
–
Comments
comments