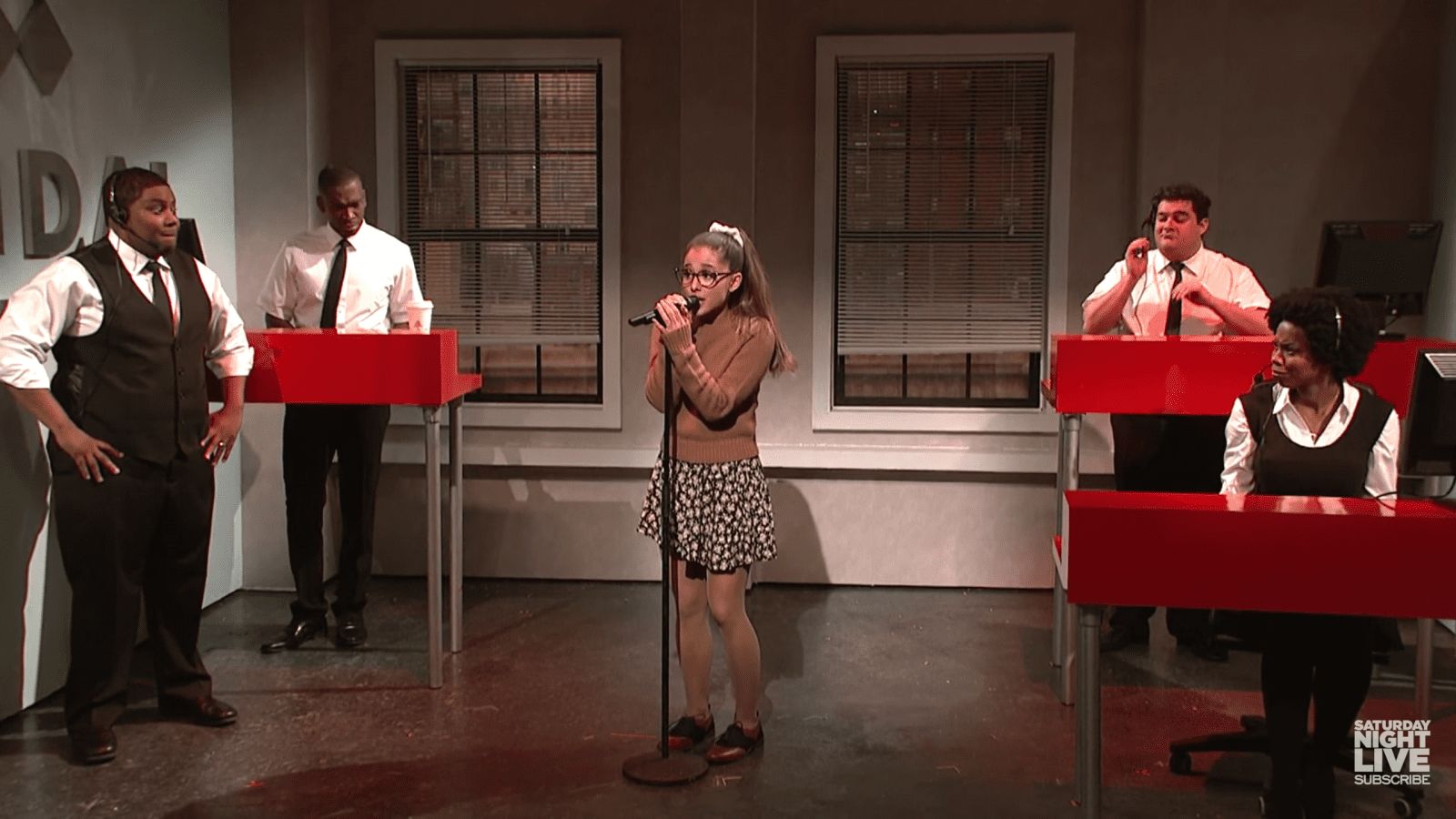 Ariana Grande hosted her first Saturday Night Live show to a standing ovation, as she showcased her hidden talents at impersonations. Although we got to see a glimpse of Grande's skills last year on the Tonight Show with Jimmy Fallon, she blew the crowd away with her uncanny ability to impersonate famous pop stars.
She features in a comedic sketch spoofing Tidal's (subscription based music streaming service) streaming issues. In the sketch Grande effortlessly mimics Britney Spears, Shakira, Rihanna, Celine Dion and Whitney Houston, all of which has gone viral.
In another segment Grande hilariously takes a shot at Oscar winning actress Jenifer Lawrence, producing laugh-out-loud one liners such as
"They told me not to do a game show, but I was like screw it, I'm a regular person"
I don't think this will be the last time we will get to see these sketches, as Grande took to twitter soon after the show to express her gratitude and all around satisfaction at the reception her performance was receiving at the time.
last night was an absolute dream come true. forever grateful @nbcsnl.

— Ariana Grande (@ArianaGrande) March 13, 2016
Comments
comments