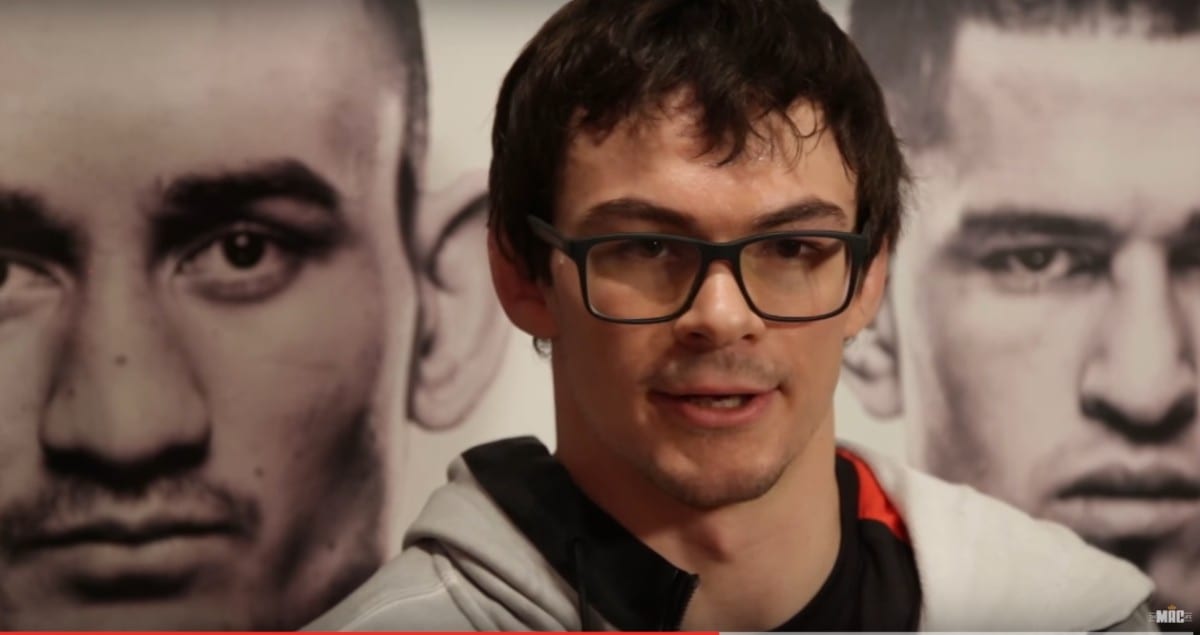 You would have thought that most fighters who were preparing for their seventh UFC bout would harbour ambitions of getting towards the top of the card. After all that's where the big bucks are made, right?
Not according to Olivier Aubin-Mercier.
The Canadian lightweight takes on Drew Dober on the prelim card of UFC 206 this weekend in Toronto and, not only is he content with being placed down the card, he prefers it that way.
Why? It all comes down to economics.
"I like to be on the prelims because all my friends and family don't have to buy the pay-per-view", Aubin-Mercier explains. "That's pretty much it. I prefer to be on the prelims. For this event there will be more views for the prelims than the pay-per-view."
Aubin-Mercier predicts that, despite the hastily arranged interim featherweight title bout between Anthony Pettis and Max Holloway added to the card, it won't have much of an impact on the pay-per-view buy rates in the wake of the loss of the originally scheduled main event between Daniel Cormier and Anthony Johnson.
"Even if the main fight is a really interesting fight — I think both of them are going to make a great show — but since [Daniel Cormier] is not fighting, the pay-per-view got hit a little bit."
Aubin-Mercier's preference to fight only on the prelims and only in his home country highlights once again the issue of fighter pay, something which has become a hot topic in recent days since the formation of the MMA Athletes Association (MMAAA). He maintains that it is only financially viable for him to fight close to home, due to the costs involved with transporting his coaching staff and corner with him to fights.
"I prefer to fight here in Canada. It's less money for me to pay, it's less expensive to bring my corner, it's less expensive to bring everything. It's less expensive if I fight near Montreal. Unfortunately I'm not [earning] enough money right now to fight outside Canada and bring all my coaches. I prefer Canada."
Comments
comments