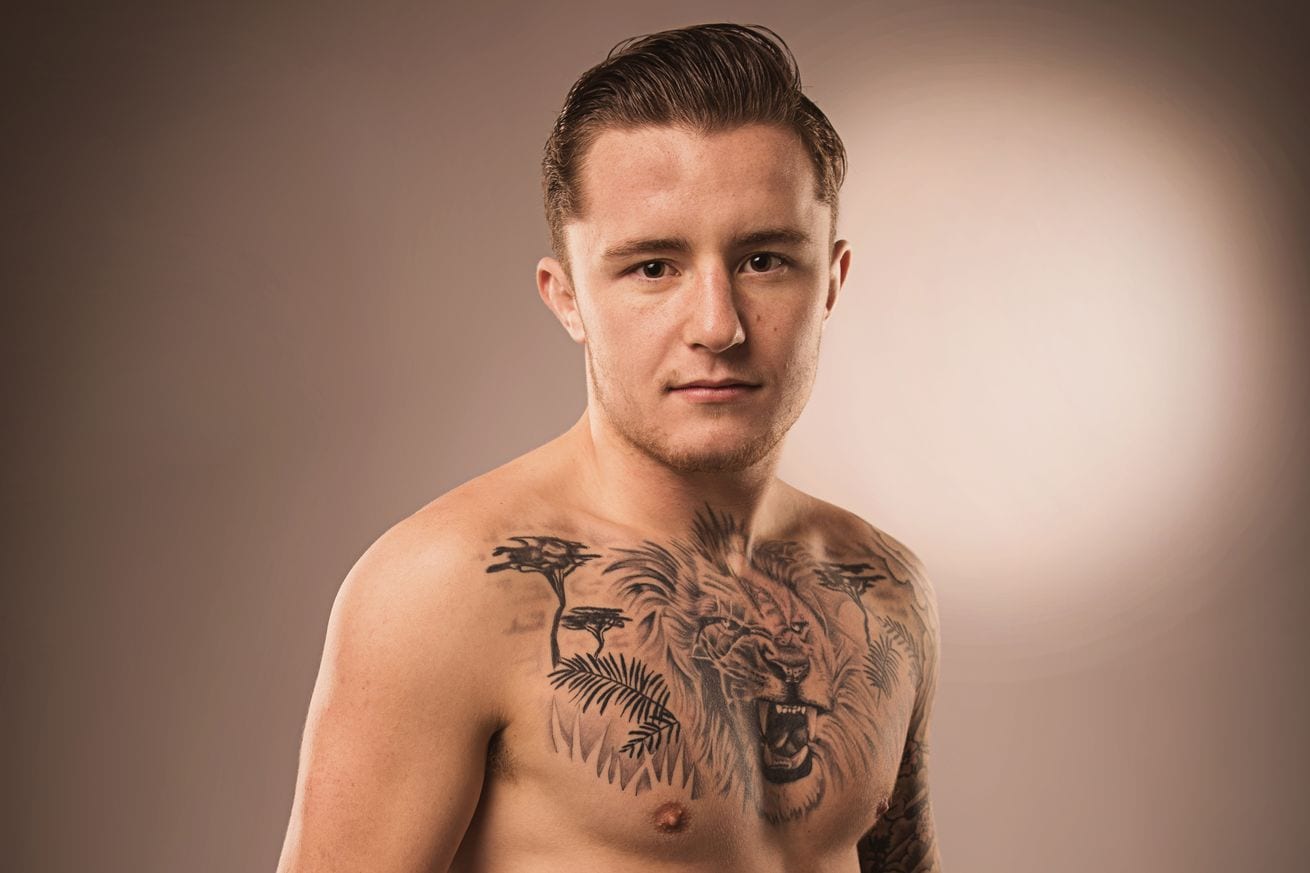 At some point in the future when James Gallagher's career is all said and done, he will look back on one of his first fights as being the catalyst for his entire career. Gallagher, aged just 13, was matched up with a 21-year-old opponent in a small event in the north of Ireland. John Kavanagh, head coach at SBG, was scheduled to judge the fight but withdrew his involvement when he learned of the age difference between the two competitors.
Undaunted, Gallagher won the fight and that night a relationship with Kavanagh was formed which will culminate in December when the 'Strabanimal' makes the walk as the highest profile Irish fighter in Bellator's first ever show on Irish soil. And he's still just 19 years of age.
While Gallagher has since admitted that Kavanagh's concerns were justified, what happened that night was the first step on a path from which he hasn't looked back yet.
"I was training up north", Gallagher says from his training base at SBG Concorde. "The place was good for me at the time. It got me to where I needed to be and created opportunities for me, so I'll never knock it for that. But to get to the level that I wanted to be, it wasn't the place for me."
"It doesn't even exist anymore, so if I didn't meet John I would have been gone. I wouldn't have been training anymore. I would be out partying, doing stupid shit."
"It was nice to meet John, to get on the route and keep focused. I saw what I needed to do."
For years now, Gallagher has been considered one of the brightest prospects in Irish MMA and that led to Bellator MMA snapping him up even with just three professional fights on his CV. He made his debut for the promotion in London earlier this year, winning a decision against Mike Cutting, but he always knew that even bigger things were in his future. So when Bellator announced that they were to put on their first event in Ireland, all eyes were focused squarely at Gallagher.
"It's all I ever dreamed of, fighting in the 3 Arena", he enthused. "That's where all the legends have fought. It was something I always wanted to do when I was starting out. I thought I would have to wait for them to come to Ireland and then I'll get signed. But now I'm signed and they're coming to Ireland for me. I'm not getting signed to them because they're in Ireland; I'm bringing them to Ireland."
"Who else would they put on the card? I'm the only person that has something to sell. That's the way it is – you need something to sell and they can sell me to the people and the media".
An opponent hasn't yet been announced but Gallagher has his sights set on a few names in Bellator's featherweight division.
"I can pick absolutely anyone. I've put a few names forward. There's definitely a guy I have in mind and I think the contracts are in the works. But now that this is announced there's going to be a lot of guys coming out of the woodwork saying they want me. But they better watch what they ask for because they might just get it."
Much like so many of Gallagher's training partners in SBG, the Tyrone native has his entire future visualised and mapped out. It might seem odd to think that a fighter who is still in his teens has already spent time plotting his exit strategy from the sport but, as he would tell you, he subscribes to the 'get in, get rich and get out' fighting philosophy.
"In future if the bank says I can retire and the belts say I can retire, then I'm gone. As soon as I'm satisfied with what I've done but until I think I can't do no more then I'll keep going. Until I stop learning – and I don't think that's going to be for a while."
Until the day he finally hangs up his gloves, whenever that may be, you get the feeling that James Gallagher won't leave this sport before he makes his mark.
Comments
comments