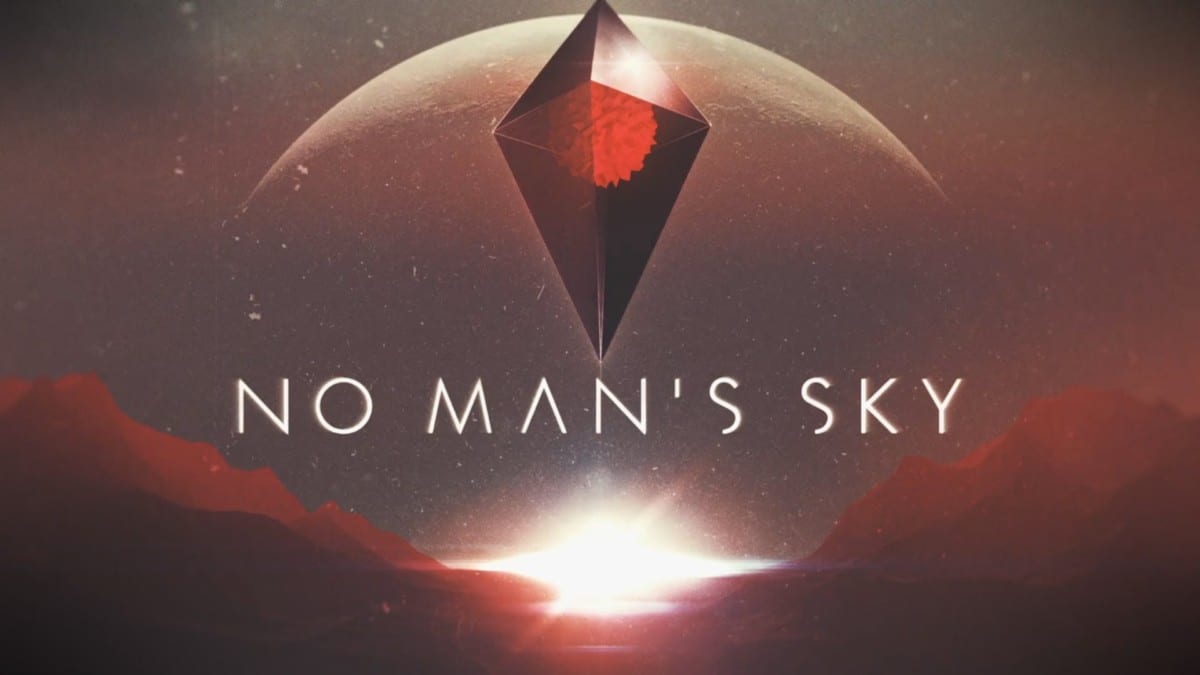 No Man's Sky was supposed to herald a new era of video gaming. It was a hugely ambitious project, promising the player a truly unique gaming experience as you piloted your spaceship through the universe, visiting new planets, meeting (and shooting) lifeforms and everything in between on your voyage of interplanetary discovery.
Instead, though, the game was a little dull. Pre-release, No Man's Sky enjoyed an almost unparalleled amount of hype owing to an advertising campaign promising players a feature-rich game. The only problem was that, by the time release date rolled around, a lot of the features that its Developer Hello Games had promised were either removed, or not designed in the first place.
And the consumer wasn't happy. Neither was the UK's Advertising Standards Authority, who launched an investigation into whether or not people were sold the game on false pretenses.
Things took a turn today. The official Hello Games Twitter account tweeted out a message saying that No Man's Sky was a "mistake", before promptly deleting the message and making the account private.
This is likely a hack, seeing as developers aren't usually in the business of bad-mouthing their own product. But when POLYGON contacted lead developer Sean Murray to seek clarification on the Tweet, he (or someone who has access to his account) replied that it wasn't a mistake. Murray himself apparently claimed ownership of the message but someone else from the team had taken it down, adding that the Hello Games team "have not been coping well" since the game's launch.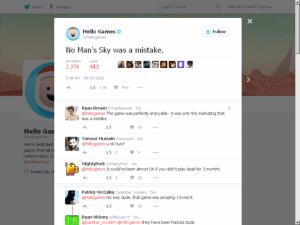 Murray has since claimed that the leak was the result of a "disgruntled employee", adding that his only mistake was not using better verification security on his systems but whichever way you read it, it's another worrying sign for Hello Games.
And we suspect there's more to come.
Comments
comments