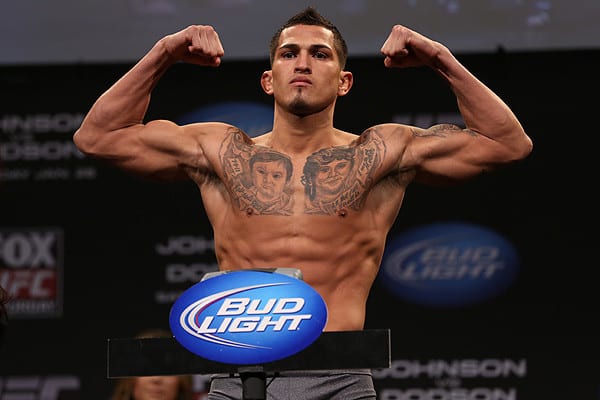 Yesterday, three vehicles at Anthony Pettis' household had a flammable accelerant poured over them before being set ablaze.
While nobody was hurt, the incident was a stunning targeted attack on the former lightweight champion, and no doubt is an unnecessary and frightening distraction for the athlete who is in his preparation for his next contest.
While no comment was made yesterday, Pettis has now taken to Instagram to make a statement regarding the incident.
While facts are still being gathered, police reportedly believe that an unknown assailant "used an accelerant to ignite two of the vehicles which forced flames to spread to a third vehicle."
"I saw a car speeding through the neighbourhood," neighbour Carson Blaszak is quoted as saying. "Right around the same time as that happened, there was kind of a large bang. It was three cars caught on fire. I just, I ran outside, and I was hoping, you know, the house hopefully wasn't gonna catch on fire."
While a neighbour saw a car speeding away from the incident, as of yet, no arrests have been made.
Comments
comments