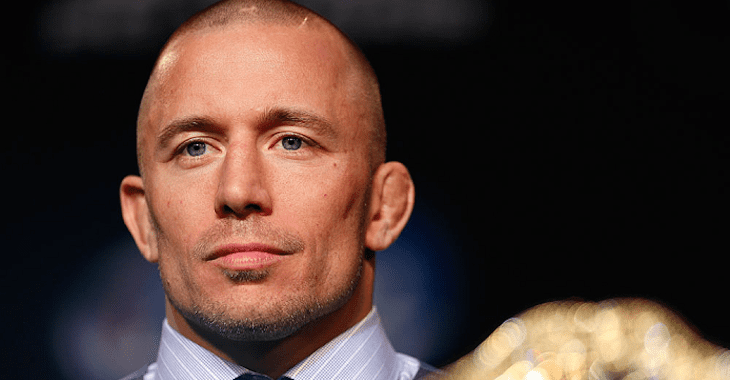 Heading into UFC 205 this Saturday it is pretty clear who is sitting where in the welterweight division. There is a clear champion (Woodley), challenger (Thompson) and number one contender (Maia) and there isn't much debate. However, there is a trump card that could change everything and that trump card is George St. Pierre, writes Jason Sutcliffe.
We have been hearing rumblings for months about St. Pierre's return to the octagon. There have been rumours about opponents and targeted events, but nothing more than that. Welterweight champion Tyrone Woodley and Stephen Thompson both addressed St. Pierre's comeback during the UFC 205 conference call.
"He's the greatest welterweight of all time, and if he comes back, I think as a gesture of respect … I think he should come right in and fight for a title," Woodley said. "When I was getting ready to fight Robbie (Lawler), it was known that, 'hey, Georges might come back, so if Georges comes back and you don't have this fight, then he's going to jump you.' And I knew that and I was okay with that… I think everybody should be understanding of that."
When Thompson was asked to address the possibility of GSP returning and jumping the line directly to a title shot he was quick to agree with Woodley's assessment. With a tonne of respect for St. Pierre, Thompson even credited the former champ for his entering in the sport.
"I'm right there with you, man," Thompson said. "He's one of the reasons why I got into this sport in the first place. I was training up with him, helping out with his fights, and that's why I actually started mixed martial arts … So yeah man, give him that title shot."
It's still very unclear what is going to happen with St. Pierre and his battle with the UFC. One thing seems to be clear though, if he decides a shot at the welterweight belt is what he wants both Woodley and Thompson seem more than happy to give it to him.
Comments
comments