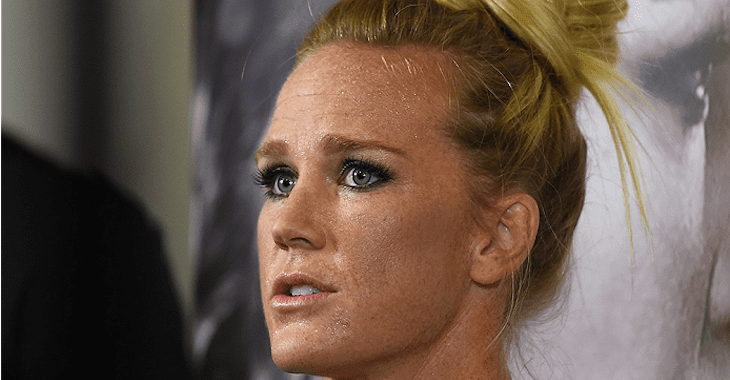 Well, the wild ride at Women's Bantamweight continues.
In what was supposed to be a hard-fought but eventual victory for former champion Holly Holm, at UFC Chicago, the underdog Valentina Shevchenko pulled off the upset with a brilliant technical performance.
Holm had no answer for the repeated counter striking of her opponent, and the fight ended with all three judges having scored the fight 49-46 for Shevchenko.
"I was preparing for this fight very, very hard," Shevchenko said in her post-fight interview. "I'm very excited for this fight. It was very important for my career.
"My strategy was to do everything [that] I know. All my heart, all my power, everything I learned in 20 years of martial arts. And I did it today!"
Shevchenko, who's training camp was notably interrupted by her coach being shot in Peru, wasted no time in calling out previous opponent, and Women's Bantamweight champion Amanda Nunes.
"Amanda, she's a good fighter," Shevchenko said. "She has good standing, good ground, and of course I want [the rematch]."
The two had a close bout back at UFC 196, with Nunes winning via decision, but fading into the third round. A five round fight between the two could look notably different.
The loss to Shevchenko marked the first time in Holly Holm's career (one that spans over 50 fights) that she has lost two consecutive fights. As usual, she made no excuses for the result.
"I knew she was a counter puncher," Holm said in her post-fight interview. "We were ready for that. She's a tough girl, I knew that. She's newer in the UFC, [like] myself really. I knew I had my hands full with this fight."
The result leaves the women's bantamweight slightly confused. Had Holm walked out with the victory, it was likely she would have been next in line for Nunes, potentially winning that belt and going on to rematch the returning Ronda Rousey.
Instead it's likely that Julianna Peña, who is currently ranked at number four in the division, will receive the next title shot against Nunes, possibly later this year.
Comments
comments