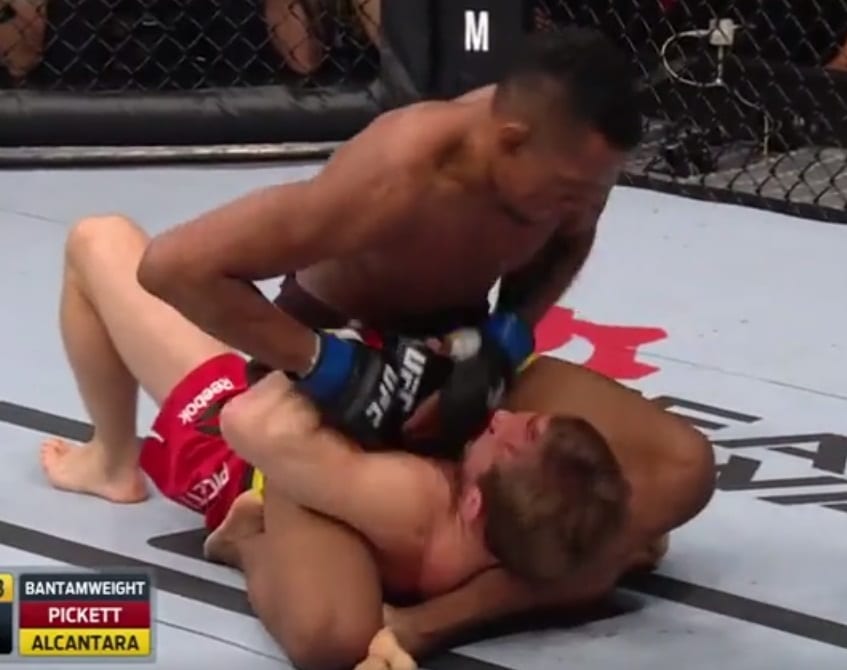 It was a night of finishes at UFC 204, with all but the very first and very last bout of the evening ending before the distance and Iuri Alcantara's triangle choke victory over Brad Pickett was undoubtedly one of the best.
You could sense that perhaps this wasn't to be Pickett's night when, on his walkout, a fan grabbed the Londoner's trademark trilby hat and despite a tense few seconds where 'One Punch' demanded his headwear be returned to him, his request fell on deaf ears and some fan in Manchester is waking up today with a unique memento from UFC 204.
It would go from bad to worse for Pickett, too.
Alcantara turned in his best UFC performance to date, first catching Pickett with a wicked spinning elbow and then transitioning through several submission attempts on the ground before finally forcing Pickett to tap after locking in a triangle choke.
Check it out below:
In the featured prelim bout, it wasn't the ending @One_Punch was looking for. #UFC204 https://t.co/KEYgK3w2M7

— #UFC208 (@btsportufc) October 9, 2016
Comments
comments