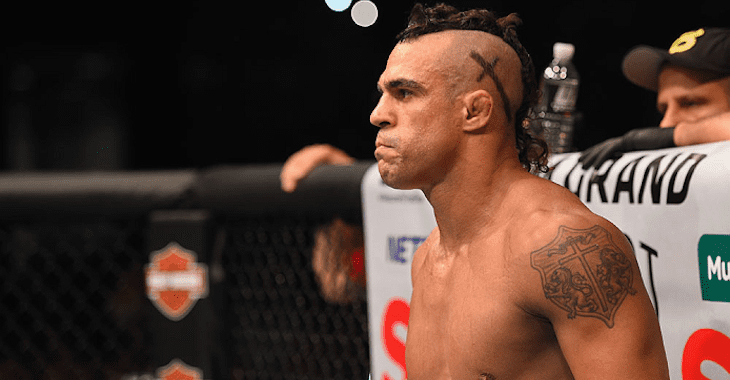 Well, despite the fact for a moment it looks like "The Phenom" earlier announced his retirement from MMA, it turns out that was a mistranslation.
After losing his co-main event bout with Gegard Mousasi at UFC 204 in Manchester, Vitor Belfort took to Instagram a week later and wrote a long — but cryptic — message regarding a decision to regain motivation and an ending of a life chapter.
"Thanks a lot for all the support and advices," the post read. "But I decided that I will end this chapter of my life looking at the mirror and recognizing myself."
While some took the post to be regarding a decision to retire from the sport, instead Belfort later clarified that it was meant to be about a re-energising of his career.
"I'm not retired," Belfort said to MMAJunkie. "I want to fight again soon.
"I am driven to get back on my feet and honor the nickname I so proudly carry. 'The Phenom' is back. I am not pleased with my two last performances and changes are being made," Belfort said. "I don't want to end my career the way it is right now. I want to look at the mirror and recognize myself as a the fighter I always have been.
"I have 20 years in this sport, and I intend to honor that legacy."
Belfort possesses one of the longest careers in MMA, having made his UFC debut at UFC 12 in 1997 at the age of 19.
Due to Belfort's well documented usage of (at the time permitted) testosterone replacement therapy, the Brazilian had become a figure of controversy in recent years. It has to be said, however, that his 2013 run through the middleweight division en-route to a title shot was one of the most exciting and dominant streaks we've seen.
A former light heavyweight champion, he holds a record of 25-13.
Comments
comments