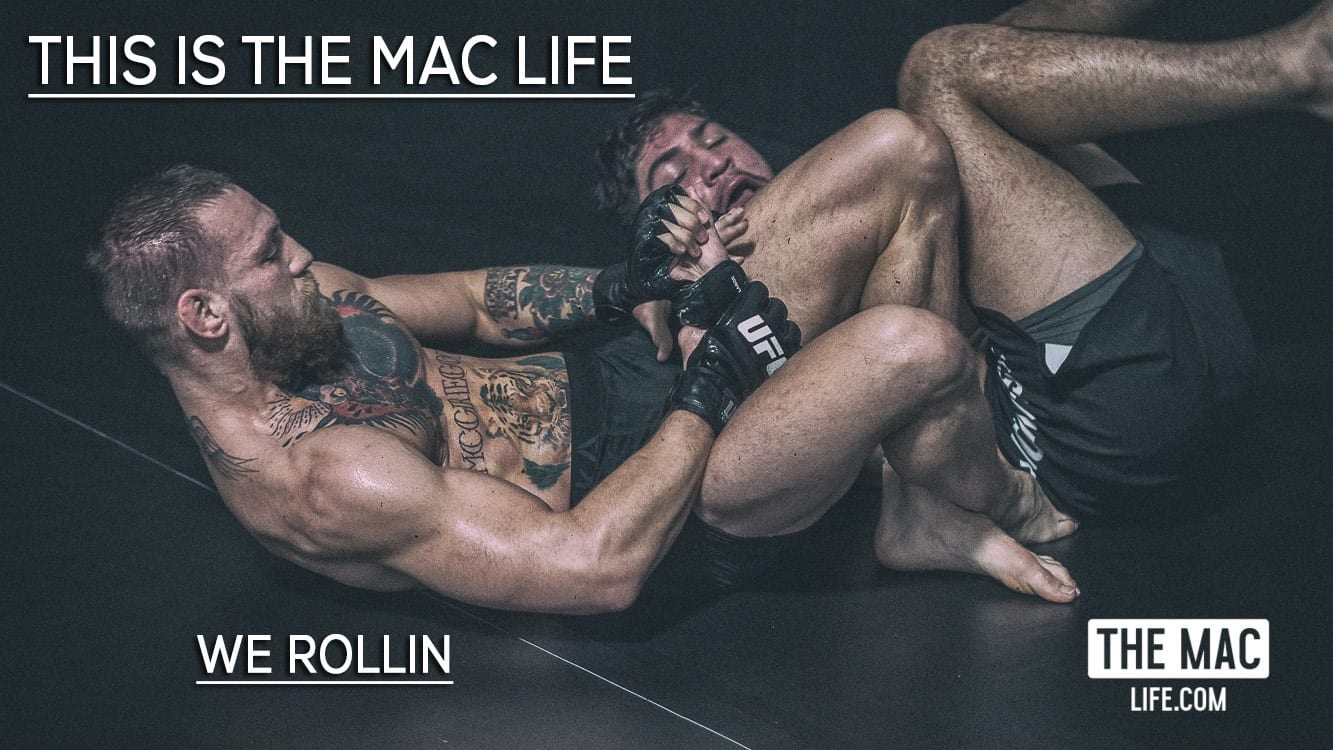 Conor McGregor's training partner Dillon Danis is so confident that "The Notorious" will take home his second UFC belt at UFC 205 he thinks it could even be a quicker KO than that of Jose Aldo.
Danis, a Brazilian Jiu-Jitsu world champ, was brought into McGregor's training camp ahead of the Nate Diaz rematch to work on McGregor's grappling, and the Marcelo Garcia product has seen enough to predict a quick finish for the Featherweight champ.
McGregor, who record already shows thirteen first-round stoppages, takes on Lightweight champ Eddie Alvarez on Saturday night at UFC 205 as he aims to become the promotions first ever simultaneous two-weight champion.
Speaking to Submission Radio, Danis said "I feel it will be a knockout, either late in the first or maybe early second. Or it could be a quick one. It could be quicker than Jose Aldo, maybe three seconds".
Having set the UFC's record for the fastest title fight finish in history by KO Jose Aldo in 13 seconds in December of 2015 at UFC 194, Danis hasn't ruled out the possibility of that record being broken again.
"He has a three second knockout so it could be really quick because Eddie just charges in. Conor is too precise, he's going to pick him apart. He's going to knock him out I feel.
"I told him yesterday 'You're going to kill this man!' and I'm ready to see what's going to happen on Saturday. He's going to make history. I believe in him 100 per cent".
Comments
comments