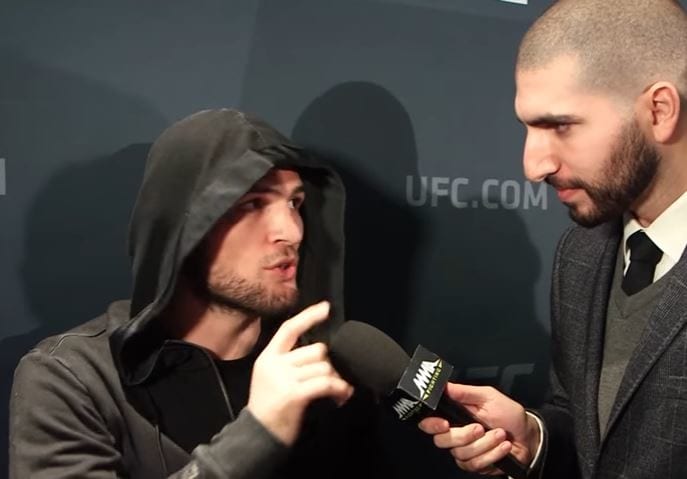 Ariel Helwani is well able to hold his own.
The MMAFighting and Fox journalist is used to interviewing high-profile fighters, but usually his MMA Hour and media week chats are slightly less heated than the one he did yesterday with UFC Lightweight Khabib Nurmagomedov.
Khabib, who recently blocked  Helwani on Twitter, put the journalist on blast for not telling him that the Dagastani fighter was being used as a pawn by the UFC in negotiations for Saturday's 205 main event between Conor McGregor and Eddie Alvarez.
Helwani refused to accept Khabib's accusations, going to the extent of showing him messages where he directly told the Lightweight contender about his role in the negotiations, and shut the Russian down constantly throughout.
Nurmagomedov will take on Michael Johnson on the undercard on Saturday, for his sake let's hope it's an easier matchup than this one.
Comments
comments