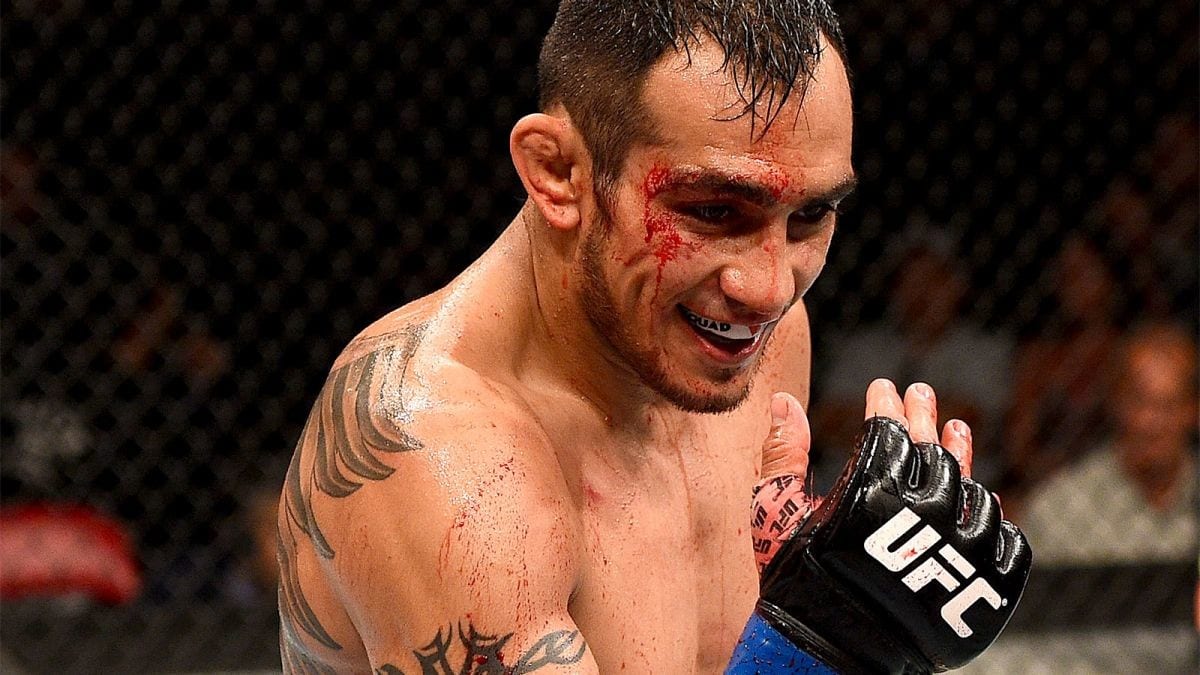 The fight against Rafael Dos Anjos this weekend marks the biggest of Tony Ferguson's career. Riding an eight fight win streak, Ferguson is likely just one impressive victory away from a title shot at 155-pounds, but will have to go against one of the most tenacious champions ever to have reigned in the division.
In preparation, he's returned his training ideology to an old fashioned, more natural approach.
"During my camp for the UFC Mexico and RDA, nobody has seen me inside of a gym," Ferguson said. "To me, I don't want to belong in a gym. To me, I always had this vision in my head that I wanted to build an academy. I built my facility here in Big Bear, California. It's a place of learning, of growing.
"I'm putting myself through the sacrifice, because for a fight like this, you got to live it. And if you're not living it, then you're in the wrong damn sport. I'm proving everybody wrong, every time I step inside that Octagon. It's not going to stop anytime soon."
Despite Dos Anjos' credentials, Ferguson maintains that the former champion won't be able to prevent the American from getting his hand raised.
"I hope he gives me the fight that I want," Ferguson said. "He hasn't presented anything to me, and he won't present anything to me that I haven't seen before. He hasn't prepared like I have, he can't take a hit. This is my time now, I'm gonna make the guy quit."
Comments
comments