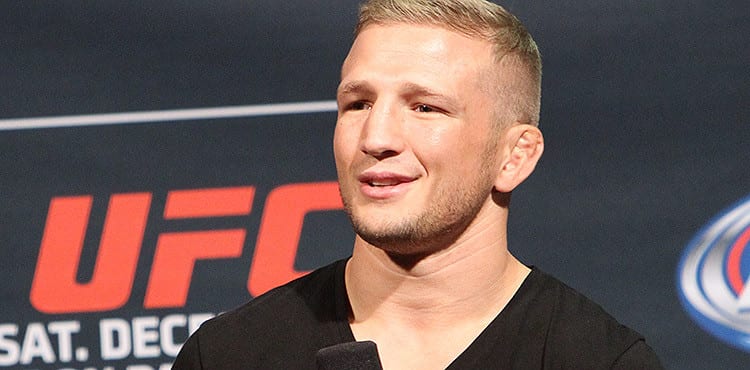 Last week, in light of Cody Garbrandt getting a title shot against Dominick Cruz, TJ Dillashaw said that if he couldn't face the champion, he would instead act as if he was champion.
Part of that act, according to the former bantamweight king, is to fight everyone in the top ten that Cruz himself will 'not'. Having just defeated then-ranked #2 Raphael Assuncao at UFC 200, Dillashaw said last week that he would now ask the UFC to face hard-hitting John Lineker — and to do so on the same night as Cruz vs. Garbrandt.
"I think John Lineker would be a great fight for me and a great win for my legacy," he said last week to fansided.com. "It'd be a great way to hype myself up, beating the toughest guy. And I'd love to be on the same card as [Cruz] to prove a point. I think it would be hilarious to fight before them at UFC 207 on December 30. It would be awesome."
It looks as if Dillashaw has got his wish.
According to reports from ESPN.com, the bout has been accepted by both parties and will be made official in the upcoming days.
While Dillashaw lost a razor-thin split decision to the champion earlier this year, his rebound against Assuncao was impressive enough to convince many he deserved the next title shot. While the UFC instead opted for the unbeaten Garbrandt, a win over Lineker would all but ensure Dillashaw's place as undeniable contender.
Lineker is coming off a fight of the night showing against John Dodson, and is 4-0 since moving up from the flyweight division.
Comments
comments