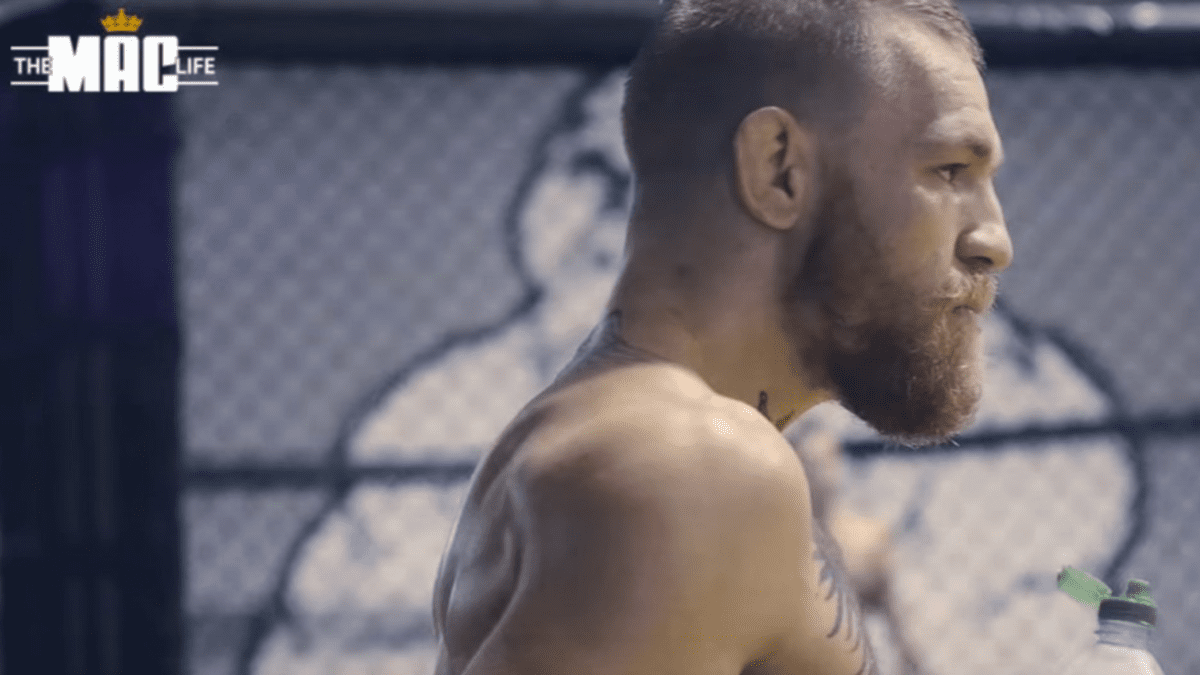 While fighting and competing in mixed martial arts is very much an individual sport, the training and work that it takes to get there is a team endeavour.
In this latest episode of The Mac Life video series, watch as McGregor and the rest of SBG undergo a grappling class with the teaching of Coach John Kavanagh, while world class nutritionist George Lockhard details both his time in Ireland, and managing McGregor's weight leading up to UFC 205.
UFC 205 marks the first time McGregor will fight at 155-pounds in the organisation, a weight many have speculated will be home to his most impressive performances yet.
Having already shown his dominance by winning championship gold at 145-pounds, McGregor makes the move to face Alvarez in the hunt to achieve what none have before — holding two UFC titles at the same time.
With the training camp for New York drawing to a close, the final preparations become focused on rehearsing techniques already drilled, and keeping the bodies fresh for the fight that's yet to come.
Keep an eye on TheMacLife.com for exclusive content in the lead-in to UFC 205.
WATCH MORE
Join the trading world – powered by 24Option (trade carefully your capital is at risk), click here for more information.
Comments
comments