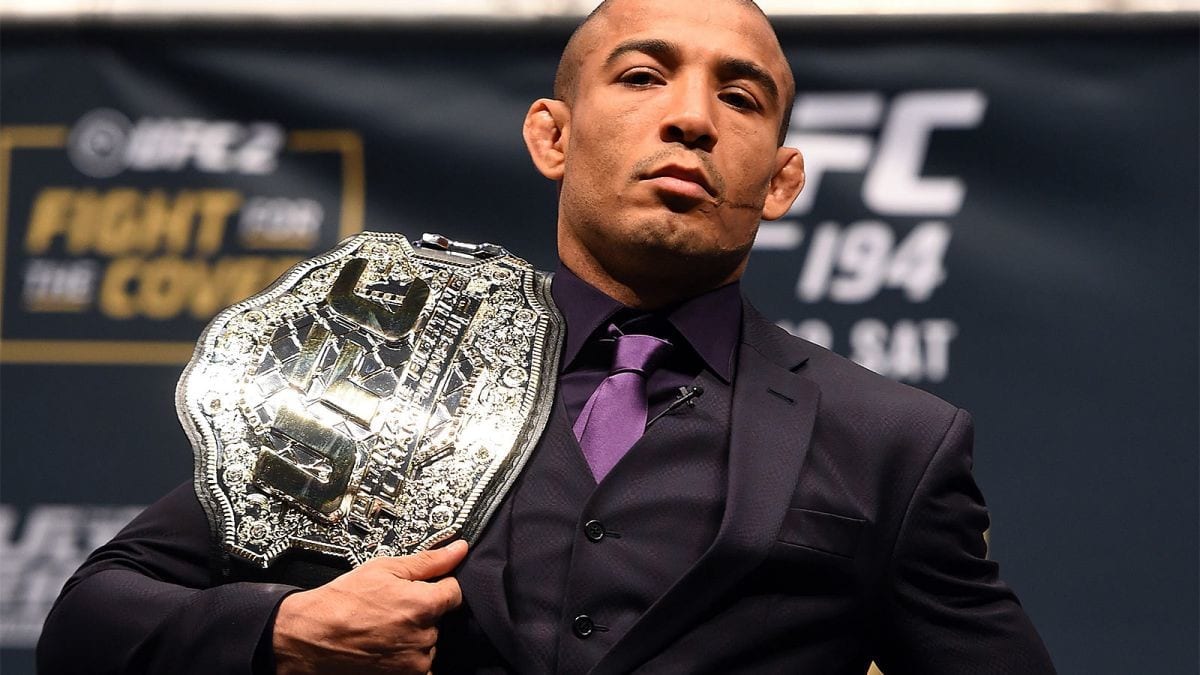 The Jose Aldo retirement saga appears to be drawing to a close.
The former featherweight champion was recently in Las Vegas to meet with UFC brass and discuss his future with the company, having previously asked to be released from his contract. Following that meeting, Aldo said that although things were moving in a positive direction, he was still unsure about his involvement in MMA going forward.
Now, Andre Pederneiras, the Brazilian's longtime coach has revealed that it seems increasingly unlikely that Aldo would be walking away — although perhaps not through a lack of wanting.
"Aldo wants to do other things, but these conversations we had become clear that they will not release him to do it," Pederneiras said to Combate. "There's nothing to do, [we] have to fight."
While Aldo is technically the interim featherweight champion, and had expressed an interest in facing Anthony Pettis, the UFC appear to have grown impatient of waiting for Aldo's negotiations, and booked Pettis vs. Max Holloway at UFC 206.
Pederneiras now believes that Aldo is only interested in fighting for the legitimate featherweight title, and that he'll be happy to wait until a bout for the championship is offered to him — whether it be against Pettis, Holloway or even old rival Conor McGregor.
"Right now we have this Pettis vs. Holloway fight, and there's Conor's decision, too. We can only know what's going to happen after that[…]It'll depend on the outcomes of these two fights. Pettis vs. Holloway and Conor vs. Alvarez. I don't know what Conor will decide, but I believe February or March would be a good date to face him. They are fighting now, so there would be a good three, four month break."
Comments
comments