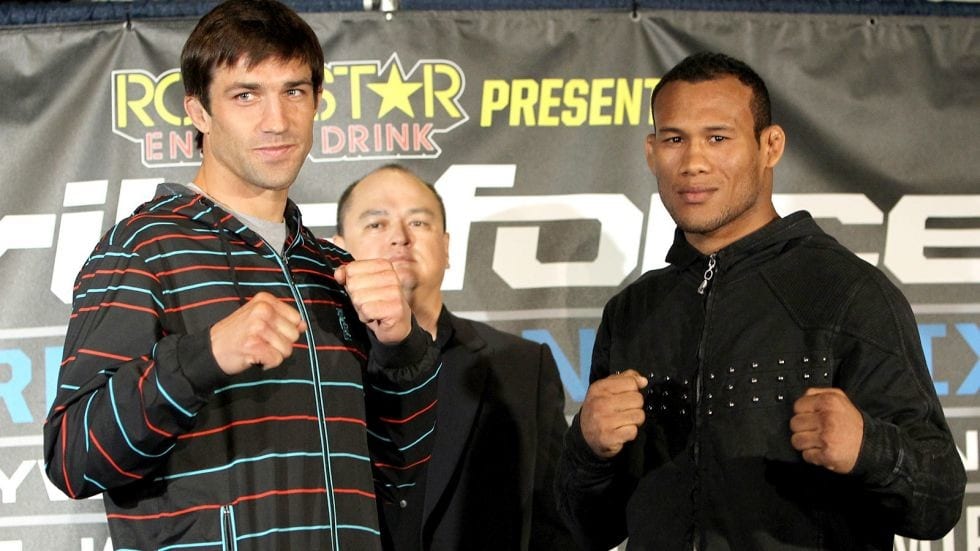 The Luke Rockhold and Ronaldo 'Jacare' Souza rematch has been cancelled.
Reports from MMAFighting.com that Rockhold has withdrawn from the November 26 bout, after suffering an unconfirmed injury in training. The two were set to headline the UFC's return to Melbourne, Australia.
While Jacare appears to be willing to remain on the card, his manager Gilberto Faria maintains that they will only be interested in doing so, should they be facing Michael Bisping for the 185-pound title.
"Michael Bisping is running from 'Jacare.'" Faria is quoted as saying. "He is so scared of him. He'd rather fight someone like Dominick Cruz, who I would put my money on, by the way."
While fans don't want to see great fights cancelled, Rockhold's withdrawal does put an uncertain middleweight title picture into slightly clearer waters.
Despite champion Bisping calling for fights against other, slightly more illustrious opponents, it was almost guaranteed that the next contender would be decided out of who performed best in their next fights between Chris Weidman, Yoel Romero, Luke Rockhold and Jacare Souza.
Weidman and Romero are set to face off at UFC 205, and while Bisping had made it clear his preferred bout out of the four men would be against Weidman, a decisive result in the Rockhold – Souza fight could have put them in line to face the Brit early next year.
Now, with Rockhold gone, Souza's chances at gaining a win over a big name are much diminished, as it seems unlikely Bisping will agree to face him in Australia, per Jacare's requests.
The wild card in all of this could well be Gegard Mousasi, who found himself with a rare sense of momentum after defeating Vitor Belfort in Manchester. While the Dutchman accepted a rematch with Uriah Hall, the UFC could well move to have him face Souza — something that would likely risk ruining an already weakened Belfast card.
Should a fight take place between Mousasi and Jacare, then it's possible that the winner could position themselves to argue their status as the next contender.
UPDATED: Luke Rockhold has taken to social media to break his silence and confirm the reports.
Comments
comments