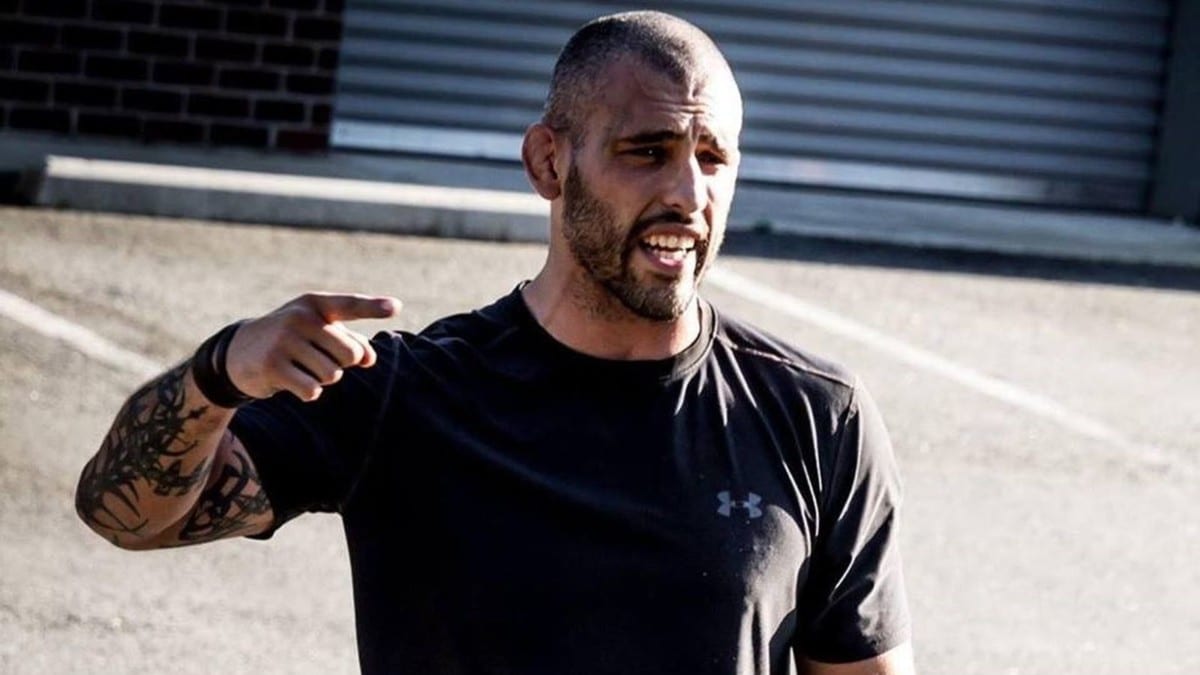 As mixed martial arts continues to evolve, so do the intricacies of fight preparation. The archaic training and weight-cutting methods of yesteryear, where fighters would incrementally break their bodies down in training followed by dehydrating their systems to step on a scales the evening before a fight, are slowly but surely being eradicated from the game (at the top level, anyway).
While those practices will probably never leave the sport entirely, they are gradually being replaced by more scientific methods of training and nutrition designed to leave a fighter in peak condition by the time they walk to the cage.
One such proponent of these practices is nutritionist George Lockhart.
Lockhart, a former professional fighter himself, knows better than most exactly what goes in to preparing a fighter to entire the cage at optimal physical condition. His list of clients is a who's-who of the mixed martial arts world, having guided nutrition programs for more than a dozen UFC fighters in the past.
About a year ago, just three weeks in advance of UFC 194, Lockhart's phone rang. John Kavanagh, head coach at SBG Ireland, had heard Lockhart explain his nutrition system on Ariel Helwani's The MMA Hour. Kavanagh has always had a fiercely analytical approach to mixed martial arts (as you would perhaps expect of an engineering graduate), so when Lockhart explained the finer intricacies of his nutrition program it was music to his ears.
Lockart went straight into action and devised a plan for McGregor's upcoming fight with José Aldo and, as he explained to The Three Amigos podcast, McGregor and Kavanagh followed it to a tee.
"I learned a lot from working with Conor the first time", Lockhart said. "I gave him a list of foods to eat, and his coach was like, "It would be great if he could eat all of this, but we don't see how that's possible!" It was so late in the game, I told them to do what they wanted to do and I would work around that.
"A few hours later coach Kavanagh calls me back and says, 'No, we made the decision, we're going to follow you 100%.' They did that, everything went great and we've had a great relationship ever since. Conor is seriously one of the best guys I've ever worked with. I love the guy to death, he's just an amazing guy all-around."
"What's crazy is a lot of times I will go out to a fighter's camp and they'll tell me they're following the program, then I look in the refrigerator and the cabinets, and there's literally nothing on the program in there. When I went out to Conor's everything was there."
To achieve the best results in programs like this, they must be followed down to the smallest detail and this is something that some fighters find difficult. Not McGregor, though.
"I'll ask Conor if he done something I asked, and he'll look at me like 'Yeah, you said to do it!' It's hard to get used to [someone being so disciplined]. One thing I love about him is every time it's time for him to eat, he asks exactly what he should eat. Conor is very particular about his coaches, and this is why he does so well. He lets me do my job, which makes my job crazy easy. I love working with him."
The next stage of the McGregor & Lockhart collaboration takes place in the main event at UFC 205 in New York City next weekend. Lockhart is of the belief that to be a champion in the cage, you first have to be a champion outside of it in the way that you prepare yourself. Lockhart is under no doubt that McGregor is in prime condition to become the first person to hold two belts concurrently in UFC history.
"You see what makes a champion a champion. Conor is at the top of the game right now, he's at the top of the combat sports world, and you can see why he is where he is right now."
Comments
comments