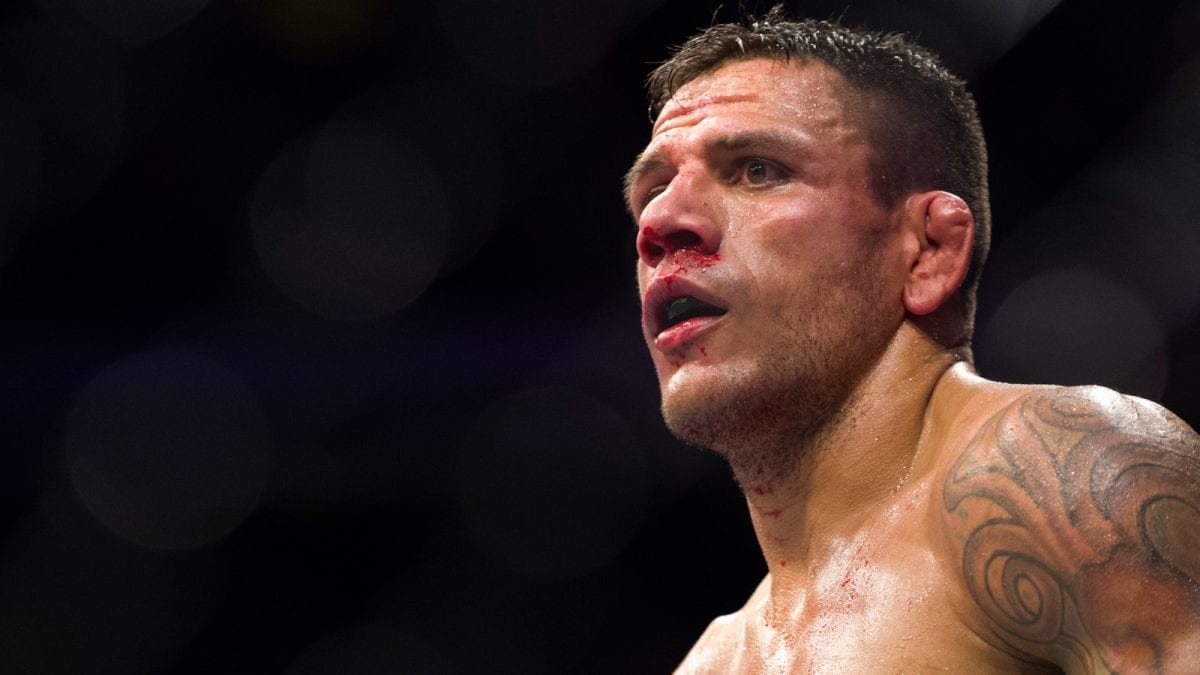 When it comes to unlucky fighters, Rafael Dos Anjos must be on the list.
At the beginning of the year, the Brazilian was UFC lightweight champion, and scheduled in a big-bucks fight against Conor McGregor. After withdrawing from that fight with injury, Dos Anjos went on to face Eddie Alvarez — on a UFC Fight Pass event — and lost the title in the first round.
This weekend, the former champion attempts to turn his luck around, when he faces Tony Ferguson in a fight with huge repurcussions for the 155-pound division.
"My last fight, I lost the title," Dos Anjos said. "There was a bitter pill to swallow, but I'm building myself back and I'll be back stronger than ever. Once I got back home, I knew my kids and my wife and my true friends, I'm still a champ [to them]. And I'm ready to prove it once again."
Standing across from him will be Tony Ferguson, a man on a tear of late.
"He's a guy with eight wins straight," Dos Anjos said. "It's not an easy thing to do. He's a very slick fighter, takes a lot of risks, he comes to fight and he is a dangerous guy. He has a solid ground game. He's a very unconventional fighter, he throws spinning back elbows and knees. He's going to come wide open.
"I think he has no idea what he's in for. One punch can change the whole thing. The key will be my attitude, I want to make a statement. I want to go out there and show the world that I'm the true champion. I know it's going to be a war, but I know I'm going to walk out of that Octagon with a win."
Comments
comments