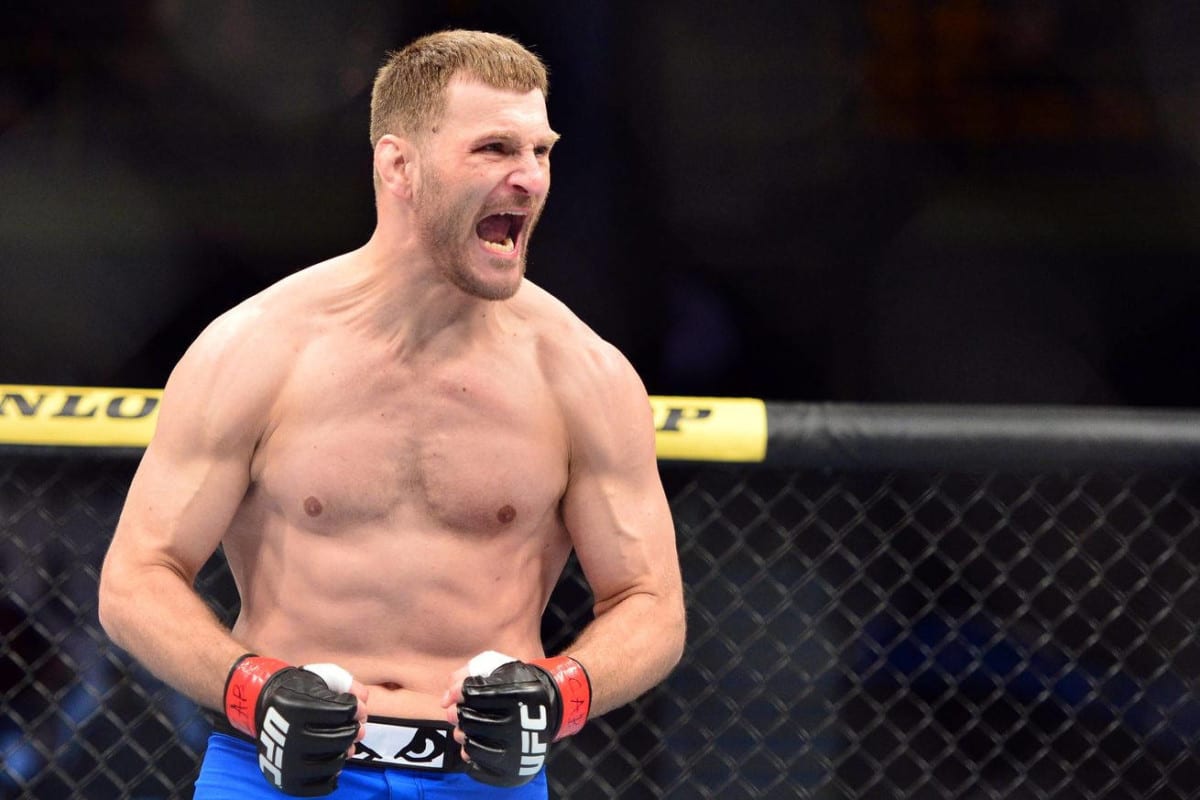 Recently, there has been an uprising in UFC fighters demanding certain opponents or certain contenders. While they may have mixed success with their requests, someone who you won't find displaying a selective attitude is Stipe Miocic.
The heavyweight champion, who defeated Alistair Overeem in a belter at UFC 203, has long been known as one of the more soft spoken (in a sense) and unfussy fighters there is, and that's never more obvious than when asked about who he'd like to fight next. For example, would he like to face Cain Velasquez, Fabricio Werdum or even Junior Dos Santos?
"Obviously I would love to get that [Dos Santos] loss off my record, get a W and beat the guy who beat me," Miocic said, speaking with FloCombat. "Could do either Cain and Werdum have their fight coming up, so whoever the UFC wants me to fight I'll fight. I match up well with everyone. I have the best coaches in the world and I'm ready to go.
"I'm not great at picking fights. Cain looked great in his last fight, I was there watching live, he looked super great, super tough; his usual self. Werdum is Werdum. He's one of the best and he's beat the best. He has a win over Cain so I think it comes down to whoever implements their game plan the best is going to take the fight."
Another name who has been thrown out there as a potential competitor is former light heavyweight Jon Jones, who after seeing Miocic defeating Overeem said that facing him would be "the challenge of a lifetime."
Ignoring Jones' baggage, his skills in the cage represent a huge mantle to be claimed. But, of course to Miocic: they're all the same.
"Yeah, whoever the UFC wants, I'll fight them," Miocic said about Jones. "I feel I matchup very well with him. Like I said, it's want the UFC wants. I'll fight anyone you want. You want me to fight Jon Jones, Cain, Werdum, JDS, I don't really care. I'm not giving this belt up for a long time. I worked way too hard to give it up so my goal is to keep this belt for as long as I can and I'm going to keep it for a long time."
Comments
comments