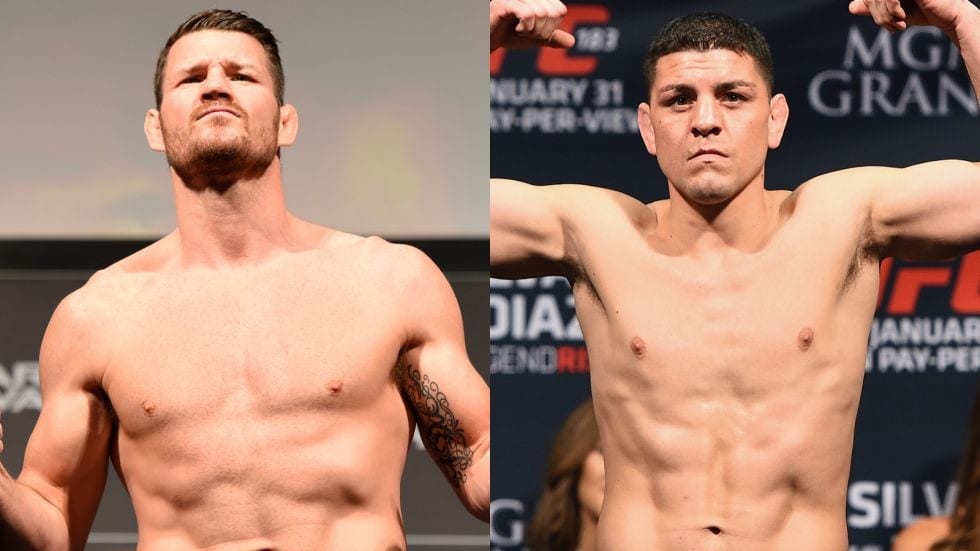 When Michael Bisping decides he wants something, it's very hard to get him to stop talking about it.
Last week, the middleweight champion took to twitter to call for Georges St-Pierre to accept a bout on the upcoming Canadian card; UFC 206. While some were intrigued by the bout, particularly with it St-Pierre's return on the cards, others felt that Bisping was avoiding the rightful middleweight contenders to get himself in money fights
Not that an accusation he's particularly shying away from.
"Now let's talk about a guy coming out of retirement that would have made a lot of sense for me to match up with: Georges St-Pierre," Bisping posted to blog site Champions.co, yesterday. "Here's a guy that's only 35 years old, retired as champion and is likely still a phenomenal athlete, even after three years out of the game.
"He reached out a while back about a fight with me, and of course I said yes. That would be big business. Everyone is trying to get paid, to make as much money as possible. He's a big draw, and I would be interested in that fight."
"Now, it appears the fight won't be happening, maybe because of contractual holdups."
Yesterday, news broke that former middleweight champion (and longtime Bisping rival) Luke Rockhold was forced to withdraw from a bout with Jacare Souza at UFC Fight Night 101 due to injury. While opponent Souza's management team have called for Bisping to step in, it's unlikely the Brit would make the journey down to Australia for a non-PPV 'Fight Night' card.
Instead, Bisping clearly has eyes on making the most of his championship appeal (and the percentage of the pay-per-view that comes with it), and cashing in on big money fights. And, while a potential bout with either Chris Weidman or Yoel Romero would likely garner interest, Bisping seems to have his mind set on fighting in Toronto.
And if GSP can't stand across from him, he has the exact opponent in mind who would do the job instead.
"I will say this, I am absolutely amenable to another fight," Bisping continues. "Let me make this crystal clear: I am available and ready to fight on UFC 206. If GSP doesn't want to fight or be the people's champion of Canada, I am still available. I'm looking at you, Nick Diaz. Let's give the fans a fight they want to see and make some money along the way.
"So, if you're paying attention, Nick, do what Georges didn't—sign on the dotted line and show him how crowd pleasing fights get made."
As of yet, there has been no response from the Stockton star, who hasn't fought in the Octagon since January of 2015, after serving a two year suspension from the Nevada State Athletic Commission.
Comments
comments