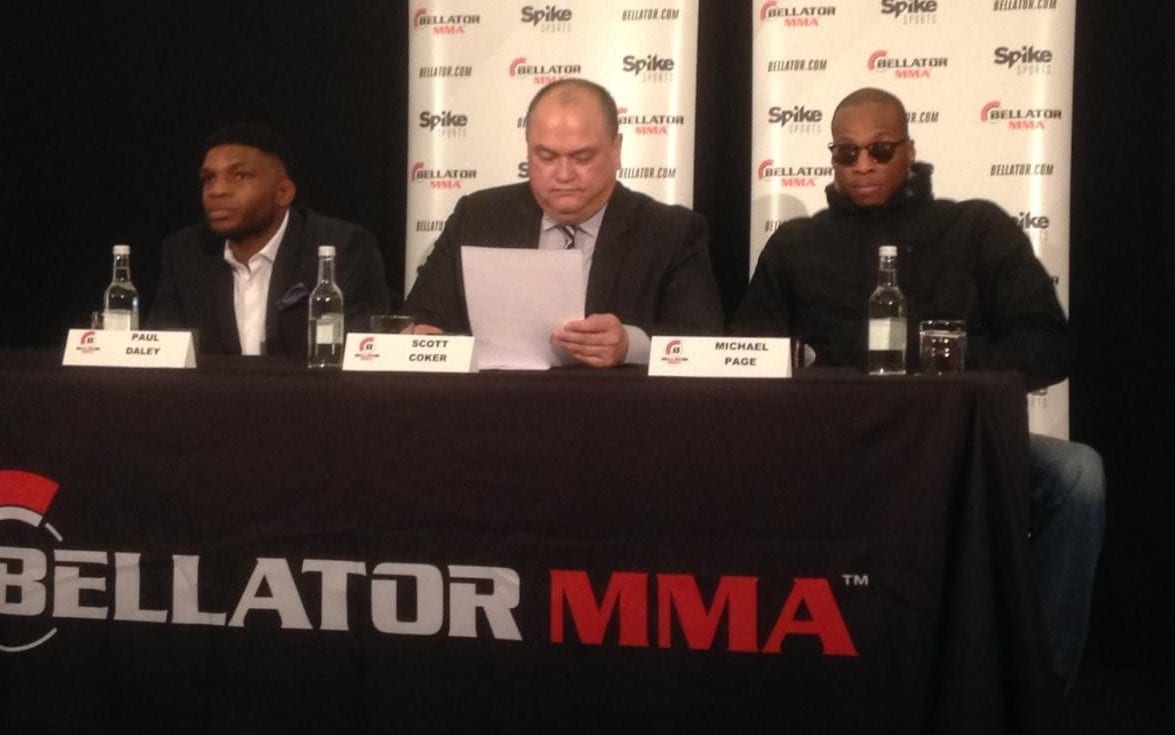 While there is no denying that Paul Daley vs. Rory MacDonald is a hell of a fight, and was well responded to when it was announced as the headliner for the Bellator London event in May this morning, it's fair to say some fans would rather have seen an all-English clash between Daley and Michael 'Venom' Page.
Well, while that fight wasn't put together, Daley and Page themselves were and spectators got something of a preview of the build-up should the two ever be matched against each other.
"They approached me for the fight, but like I said I have to prioritise things," Daley said. "I think that Rory MacDonald is a better fight for me right now. Like I said, when I was fighting in front of 10,000 people getting paid the same purse that [MVP]'s getting now, he was fighting for orange juice and sandwiches in his trousers, do you know what I mean? There's a certain journey that you have to make to get to the top of the the hill, and in my opinion, I'm at the top of the hill right now.
"The fight will happen, it's just not going to happen now. The fight will happen, and we both will get paid. That's what I'm all about. When we get paid, and we get paid well, you're going to be just as happy as I am."
For Page, who has been mocking Daley online with an assortment of memes and rap videos in the last few weeks, it feels like a missed opportunity and a deliberate avoidance of what could be a great fight.
"My thing is, directly to you now yeah, you could have come to me," Page responded. "You could have come to me and we could have spoke about it, but you decided to do it behind my back. I thought we were actually alright, but you go behind my back to actually try and bad mouth me? Come on.
"I feel I've lost a lot of respect for him over this little back and forth."
Both men will feature on the London event, with Page's opponent yet to be named. While Daley has his eyes set on the Bellator title, Page made it clear that all he wants is a shot at his fellow Englishman, stating (in between repeated taunts of 'Paula') that its the only fight he's ever asked for.
For what it's worth, Daley doesn't mind too much.
"I see that he's taking a shot at the top of the mountain like I had to do," he said. "I get it."
Comments
comments