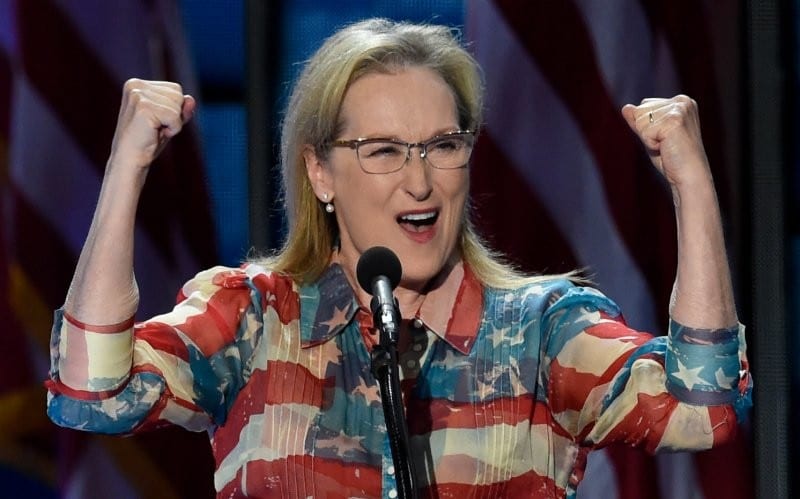 Well, no one said becoming mainstream would be without downsides.
Tonight, at the 74th Annual Golden Globes, actress and activist Meryl Streep took to the stage and gave an impassioned speech on the subject of immigrants in the United States of America, and how much they offer the country.
However, one part of Streep's statement upset various parts of the mixed martial arts community, as she appeared to deride the sport, claiming it would be one of the only forms of entertainment left should Trump succeed in deporting all foreigners.
"Hollywood is a bunch of people from other places, crawling with outsiders and foreigners," Streep said, Sunday night. "So if you kick them all out, you'll have nothing to watch but football and mixed martial arts, which are not the arts."
Meryl Streep gets political with anti-Trump message: "Join me in supporting the committee to protect journalists" https://t.co/0PpcjaEsi6 pic.twitter.com/Sc2GkmoMKO

— Hollywood Reporter (@THR) January 9, 2017
In the aftermath, various figures from the world of MMA responded, including Bellator promoter Scott Coker, who actually invited Streep to attend Bellator's event on January 21st at the LA Forum.
"Meryl, I'm a lifelong fan of your work but also a lifelong martial artist who happens to promote mixed martial arts around the world," Coker posted to social media. "The global sport of mixed martial arts celebrates male and female athletes from all around the world who work years tirelessly honing their craft and — yes — art.
As a martial artist and an MMA promoter, here is my open letter and #Bellator170 invite to the very talented #MerylStreep #GoldenGlobes pic.twitter.com/zostN22RAK

— Scott Coker (@ScottCoker) January 9, 2017
"They come from every country and every walk of life. We at Bellator support them and honor their skill. Please be my guest at the LA Forum on January 21st and you will see that Mixed Martial Arts is truly artistic — which will feature fighters from all over the world competing at a world class level."
Streep, whose represented by WME/IMG's rival agency CAA, has not responded to the invitation.
Comments
comments