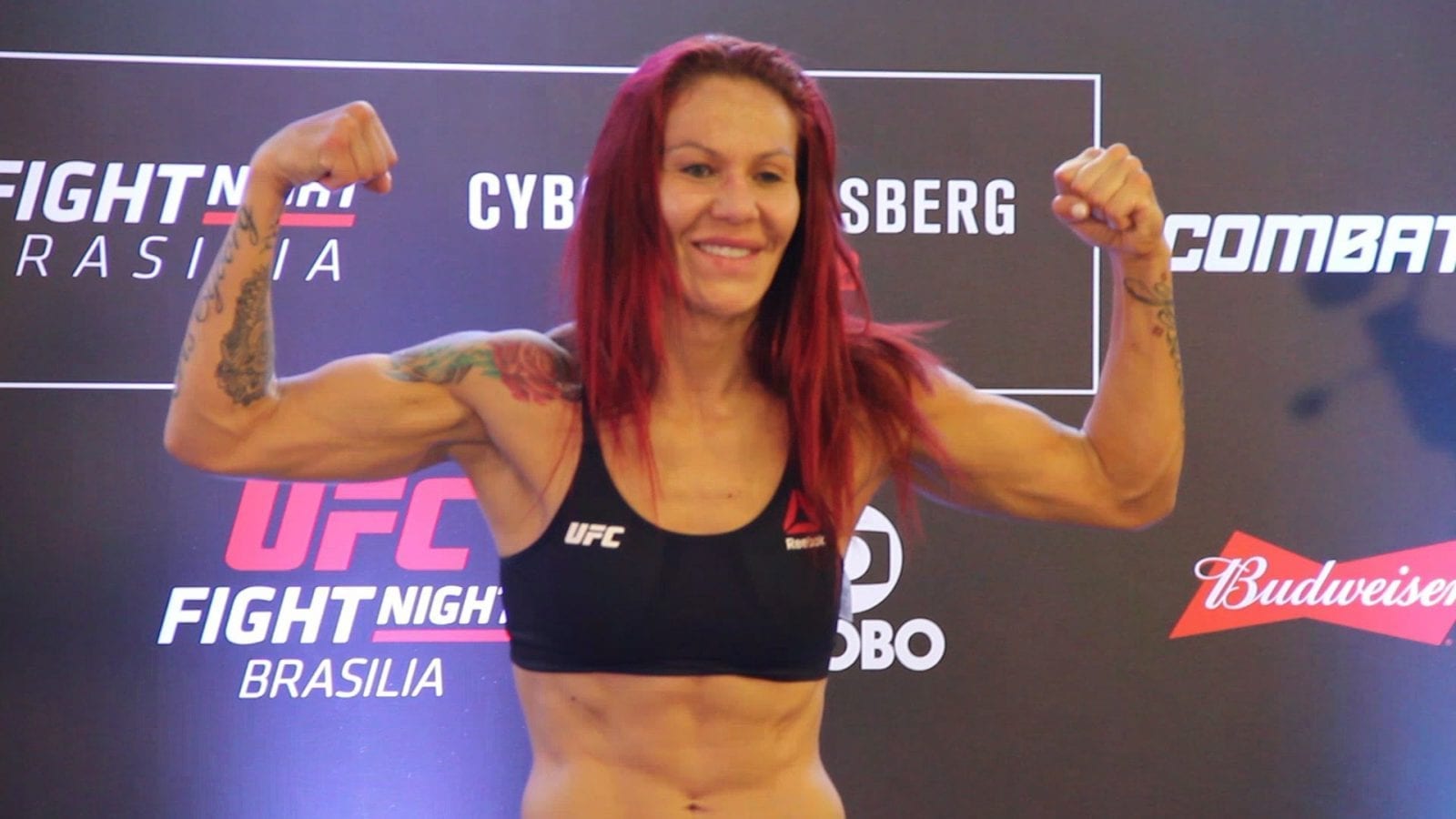 Well it wasn't without its struggles, but Cris 'Cyborg' Justino has officially weighed in on schedule and on mark.
Looking significantly more gaunt than her previous attempt at 140 pounds, Cyborg finally hit the scales at 141. With her opponent Lina Lansberg hitting the mark as well, the main event for UFC Fight Night 95 is now ready to go.
Earlier this week it was reported that with the fight being a catchweight bout, Justino wouldn't be given the standard allowance of an extra pound, but it was later clarified that said pound would indeed be permitted.
Her second appearance in the UFC, Cyborg's weight has been a consistent topic of controversy in the lead up to this fight, with the company's insistence that Justino fight at a lesser weight than her standard 145-pounds.
Elsewhere, Renan Barao continues his own journey at featherweight, as he faces off with Phillipe Nover in the co-main event. Both men weighed in at 146.
The full weigh in results for UFC Fight Night 95 are as follows:
MAIN CARD
Cristiane Justino (141) vs. Lina Lansberg (140)
Renan Barao (146) vs. Phillipe Nover (146)
Roy Nelson (258) vs. Antonio Silva (265)
Paul Felder (155) vs. Francisco Trinaldo (155)
Thiago "Marreta" Santos (186) vs. Eric Spicely (185)
Mike De La Torre (146) vs. Godofredo Pepey (146)
PRELIMS
Gilbert Burns (156) vs. Michel Prazeres (158)*
Michinori Tanaka (135) vs. Rani Yahya (136)
Jussier Formiga (126) vs. Dustin Ortiz (124)
Luan Chagas (171) vs. Erick Silva (171)
*Missed weight. 20% of purse will go to opponent.
Comments
comments