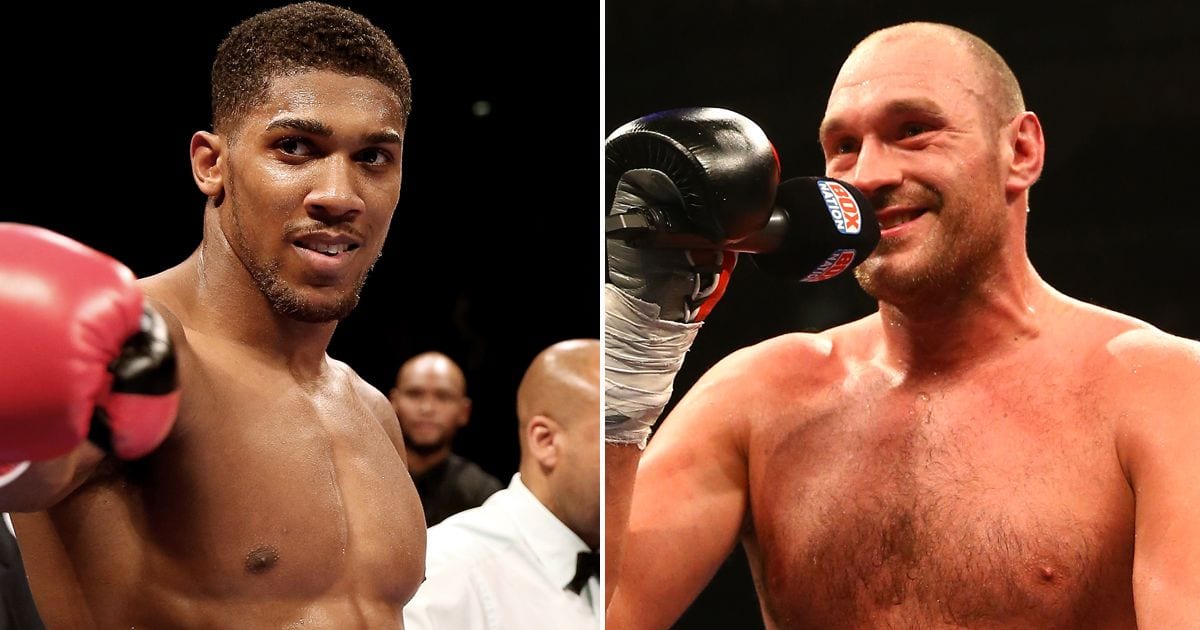 According to Tyson Fury, no matter who wins between himself and Deontay Wilder, Anthony Joshua will not face the winner.
The boxer spoke with Brendan Schaub for a promotional piece ahead of his December 1 bout, and when asked about the possibility of a fight with Joshua next year, quickly nixed the idea. Citing the long discussed £50 million offer by Wilder and his team that got turned down, Fury also revealed he'd challenged Joshua to a fight in the past, only for the world champion to ignore the offer.
"He seems pretty spirited doesn't he?" Fury said. "But when I stood face to face with him and asked if he wanted to go outside, his arse started flapping. And he shit hisself. Doesn't matter what weight I was at the time, I wasn't in shape and I'd have took him outside and kicked his cunt right in for him. If a man said that to me, I don't care if I was unfit or not, he'd be outside and punched. He'd have to have a fight. Simple. I don't care who he is or what he is.
"But I said that to him and he didn't want to know."
While they didn't trade blows on that occasion, Fury did reveal the pair have sparred back when Joshua was still an amateur. And according to 'The Gypsy King', it went heavily in his favour.
"Amateur boxer he was at the time," Fury explained. "And he had a good couple of rounds and then he was lifting his legs up in the corner. There was ten people in the gym that seen him do it. … I've got my hands down flicking him, leaning out the way. He's coming forward with big swings, how's he going to hit me? I said, 'Go on then, put one [on my chin] and I'll stand still for you'. Just can't win. It was what it was."
Comments
comments