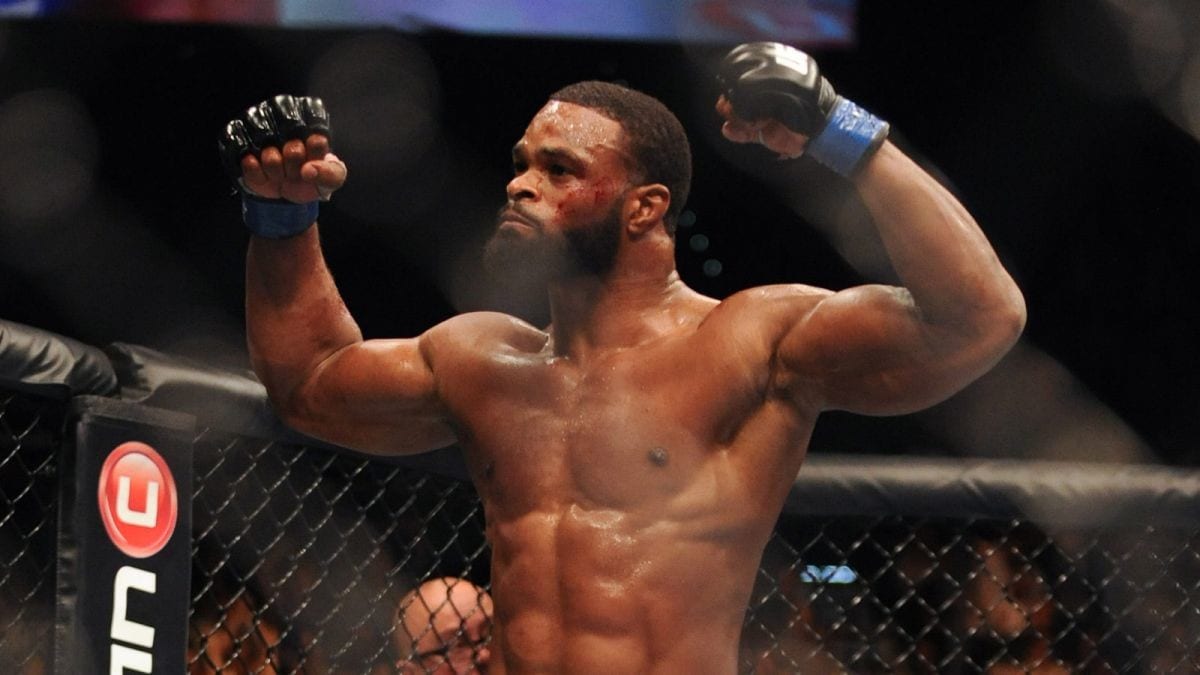 Tyron Woodley believes he will not only defend his welterweight title, but leave Thompson unconscious at UFC 205, writes Jason Sutcliffe.
Woodley's confidence is at an all-time high coming off his first round destruction of Robbie Lawler to earn the welterweight title. He recently spoke with BJPenn.com about his evolving skill set and what that is going to mean for Stephen Thompson.
"I mean I am one of the few guys in the welterweight division that is well rounded in every aspect. I will be a black belt in jiu-jitsu pretty soon. I am a collegiate wrestler. I am one of the best strikers in the division. I believe I am one of the hardest if not the hardest punchers in the welterweight division… I am the toughest match-up for Wonderboy or anyone else in the division," Woodley said. "Stephen Thompson will be knocked out stiff at UFC 205."
Woodley brought Sage Northcutt – who like Thompson comes from a karate background – in an attempt to prepare himself for the unorthodox movement of Thompson. He says he won't be going into the octagon with a set plan, but will instead rely on his well-rounded skill set to bring the victory home.
"It is basically just putting myself in the situation where I have those frustrations now. Have them in sparring and have them in training," Woodley said. "So I can learn the proper counters and proper defences to his offence. Once I have that figured out it will be less likely that I will become frustrated in the octagon."
Thompson is a striking specialist who entered MMA with a 57-0 kickboxing record. Woodley doesn't seem too concerned though. He believes he has a wider range of weapons and intends to prove Saturday night when he steals the show at UFC 205.
"I am just planning on using everything," Woodley said. "I do not really have a plan…I just have got drills and techniques that will help put myself in a position where anything that comes I will have an answer for.
"I will have the most memorable performance on the card."
Woodley and Thompson will be one of three title fights Saturday night. Joanna Jedrzejczyk will defend her strawweight title against Karolina Kowalkiewicz and in the main even Conor McGregor will attempt to make history as a two division champion when he meets lightweight champion Eddie Alvarez.
Comments
comments