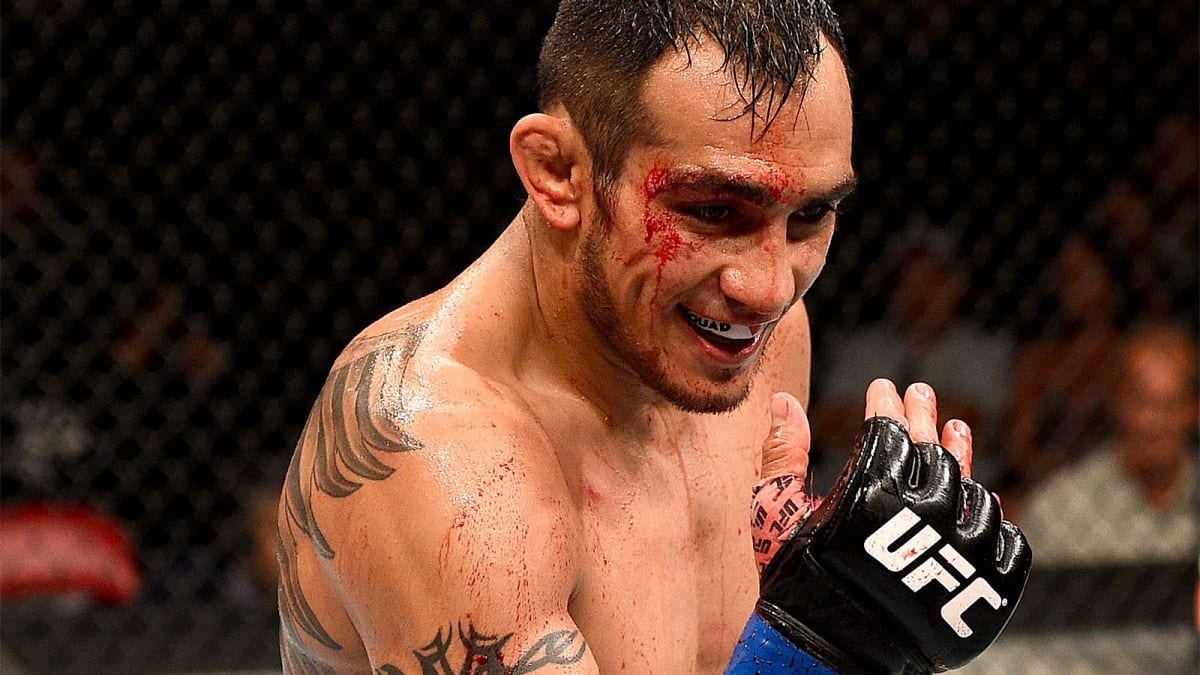 Tony Ferguson doesn't particularly care if people aren't fans.
Recently, the 32 year old from Muskegon has been known to receive a mixed reaction after taking to brashly vocalising how unimpressed he is with his competition. While some have speculated Ferguson is merely trying to replicate the style of a certain Irishman, Ferguson maintains he hasn't got any end goal in sight — he's just being himself.
"I'm not falling into the bullshit of this game," Ferguson said, speaking to FloCombat. "I'm doing shit my way. If they want me to fight for the title next, then that's cool, but I'm going to do things my way in my style. I started in this, and I've come all the way from the bottom. I've seen fans turn their backs on me and the same fans then come up and say I'm doing great.
"Ultimately, I couldn't give two shits about what anyone else thinks. I'm here to do me, bro. I'm here to win and do it in brutal fashion. Come November 5, when I face [Rafael Dos Anjos], everyone is going to get a free fight. This fight should be on pay-per-view, but I'm not bitching. I'm doing it for the people who can't afford pay-per-view. I'm fighting for them."
Another misconception fans have, according to Ferguson, is that he feels jaded and aggravated by the negative comments he receives. Not so much, he says. In fact, "El Cucuy" is just enjoying the ride.
"I don't have a chip on my shoulder at all," Ferguson said. "I'm a 'G' in this game. I'm in that cage loose and smiling, even when I'm in a bloody fight like Edson Barboza and shit. Everyone else has the chip on their shoulder. Everyone else is out there talking their shit, saying they want that title, and I'm the only one sitting in the background like Sting.
"I'm handling myself, man. I'm in there like a genius. My skills are getting better, my mindset is strong and I'm doing this for fun. I never got into this for money or even a title shot. I looked at this and said I'm going to put my whole heart and effort into it. I just can't believe I'm here.
"Everybody thinks I'm a hothead and I'm really not," he said. "I'm an entertainer, and I guarantee everyone is more than entertained when I fight. The performance bonuses I earn prove that."
Comments
comments