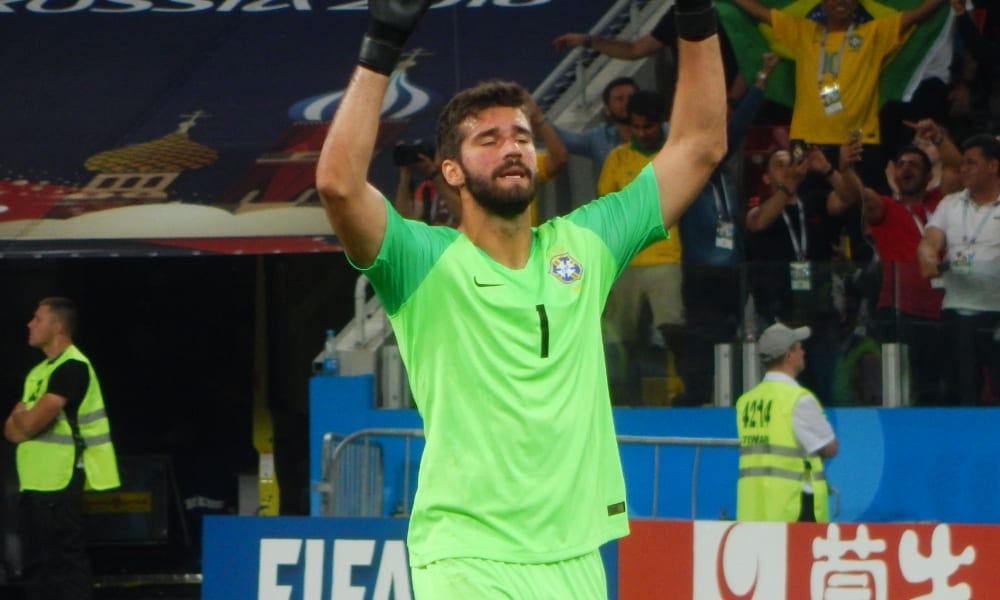 Liverpool are about to make Brazilian international Alisson the world's most expensive goalkeeper.
The AS Roma stopper has reportedly agreed terms on a five-year deal at Anfield, with the Merseyside club set to pay £67million for the player. The 25-year-old is expected at Anfield in the coming days to undergo a medical before the move is officially completed.
Alisson's arrival at Liverpool will continue boss Jurgen Klopp's regeneration of his squad at Anfield.
Xherdan Shaquiri, Naby Keita and Fabinho all arrived at the club this summer, while Klopp also added the late-season signing of Virgil van Dijk last term. It means the German has a host of fresh new talent to bolster his side ahead of the coming EPL campaign.
The signing would also see Klopp fix a problem position at the club, with current number one Loris Karius coming under fire for more goalkeeping errors during a pre-season game against Tranmere Rovers.
Should the move go through without a hitch, it would also force Premier League rivals Chelsea to rethink their transfer strategy, with the London side also reportedly interested in the Brazilian's signature.
The Blues' current number one, Belgian stopper Thibaut Courtois, has reportedly agreed a deal with Real Madrid and it was believed Chelsea saw Alisson as a potential replacement.
But with Liverpool seemingly set to secure his signature, Maurizio Sarri will have to turn his attention elsewhere.
Alisson started his career in Brazil at Internacional, before transferring to Serie A giants Roma in 2016.
He played 37 league appearances for Roma, establishing himself as Brazil's number-one goalkeeper ahead of this summer's World Cup Finals in Russia.
His most recent appearance in England came during a pre-World Cup friendly between Brazil and Croatia at Anfield.
Now it looks like Alisson will soon be calling Anfield his home.
Comments
comments