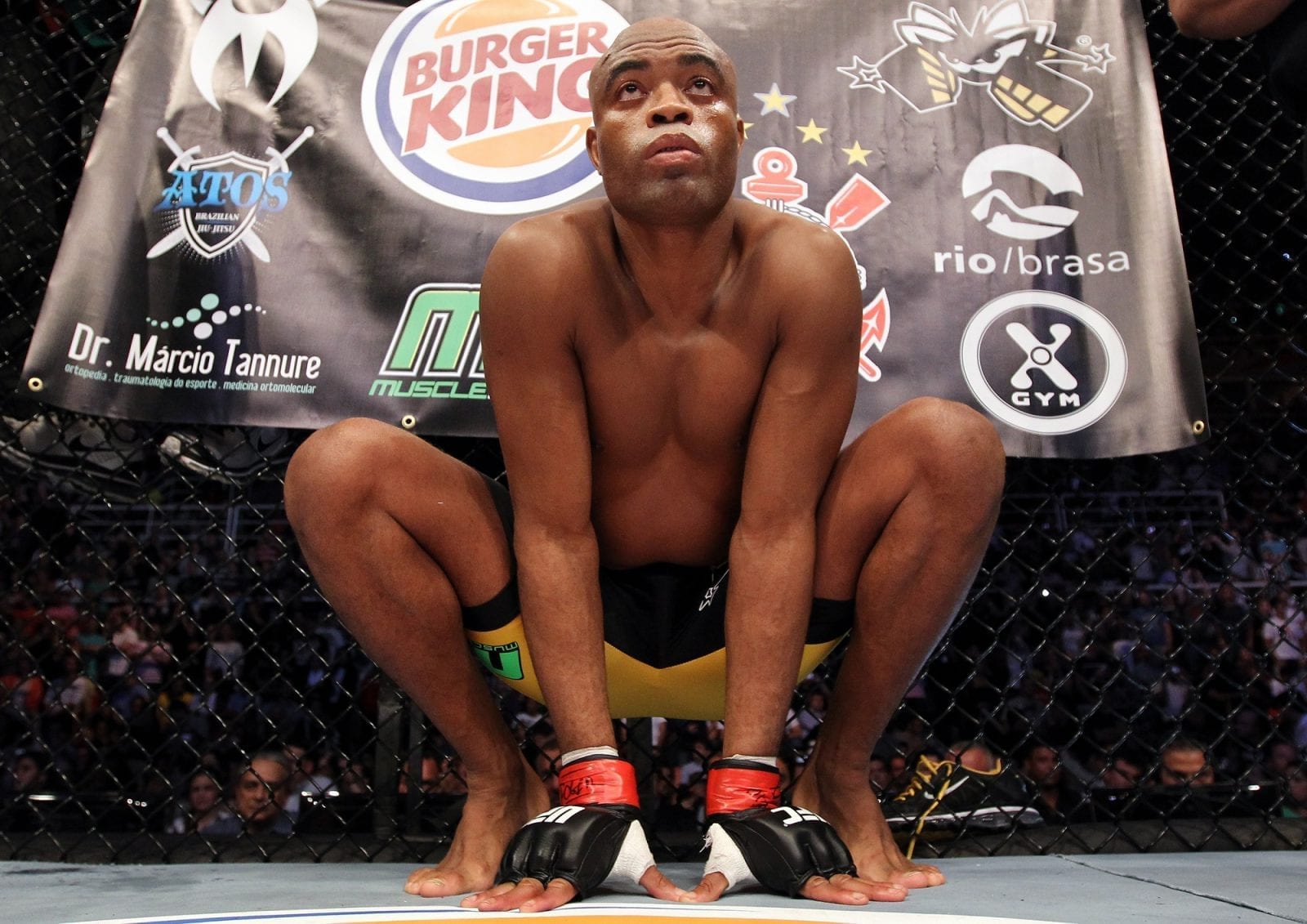 Anderson Silva will be free to resume his mixed martial arts career in October after it was announced that a failed test last year was the result of a contaminated supplement, according to ESPN's Ariel Helwani.
Silva had been due to face Kelvin Gastelum in November of last year before news of the failed test caused the cancellation of the bout.
In February it was revealed that the former longtime UFC middleweight champion had traces of a synthetic anabolic steroid, as well as a diuretic, in his system but, in a follow-up investigation, the United States Anti-Doping Authority were satisfied that Silva didn't ingest the substances willingly. Had Silva been found to have conspired to take the substances he would have potentially faced a four-year ban, as well as a significant financial penalty.
Anderson Silva is going to receive a one-year suspension from USADA dating back to Oct. 2017 after it was deemed his positive drug test was due to contaminated substances, sources confirm. He will be eligible to return in Oct. 2018 and wants to resume his career.

— Ariel Helwani (@arielhelwani) July 18, 2018
However, a one-year ban from the date of the test has been upheld which means that Silva will be able to return to action in late October and, per reports, the 43-year-old is seeking to extend his UFC run.
"USADA has policies and procedures and I respect their decision. I am just thrilled to have my name cleared and credibility restored," Silva said in a statement.
"This is great news. I am vindicated," he said. "The past nine months have been extremely difficult. I felt like my career and everything I had worked so hard for was dying and my future was hanging in the balance. I knew in my heart that I had done nothing wrong and fully cooperated with USADA during their inquiry to prove it."
Silva last fought in February of 2017 where he was awarded a contentious decision win against Derek Brunson, a victory which ended a five-fight sequence without having his hand raised.
Comments
comments