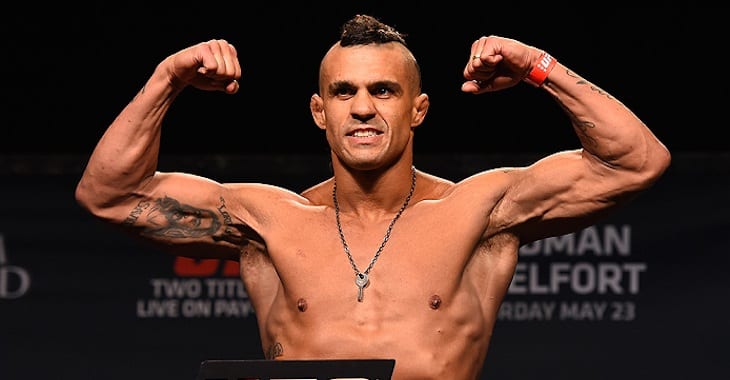 In fact, he never left.
Despite several reports suggesting that he was to retire from mixed martial arts following his defeat to Gegard Mousasi last weekend at UFC 204 in Manchester, and a somewhat cryptic Instagram post last night, Vitor Belfort isn't going anywhere.
The former UFC light heavyweight champion, now 39 years of age, has lost three of his last four bouts inside the octagon, including a title shot to then-champion Chris Weidman, but now it seems that the 'Phenom' isn't ready to hang up his gloves just yet.
However, it seemed the opposite when Belfort posted this on Saturday evening:
However, as reported by MMAJunkie, Belfort intends to step back into the cage sooner rather than later.
"I'm not retired. I want to fight again soon. I am driven to get back on my feet and honor the nickname I so proudly carry. 'The Phenom' is back", Belfort was quoted as saying.
"I am not pleased with my two last performances and changes are being made. I don't want to end my career the way it is right now. I want to look at the mirror and recognise myself as the fighter I always have been.
"I have 20 years in this sport, and I intend to honor that legacy."
It remains to be seen whether or not Belfort will continue with the UFC, to whom he resigned with the company in 2009, or whether the likes of Bellator or Rizin might seem a more interesting proposition for a fighter in the twilight of his career.
Comments
comments