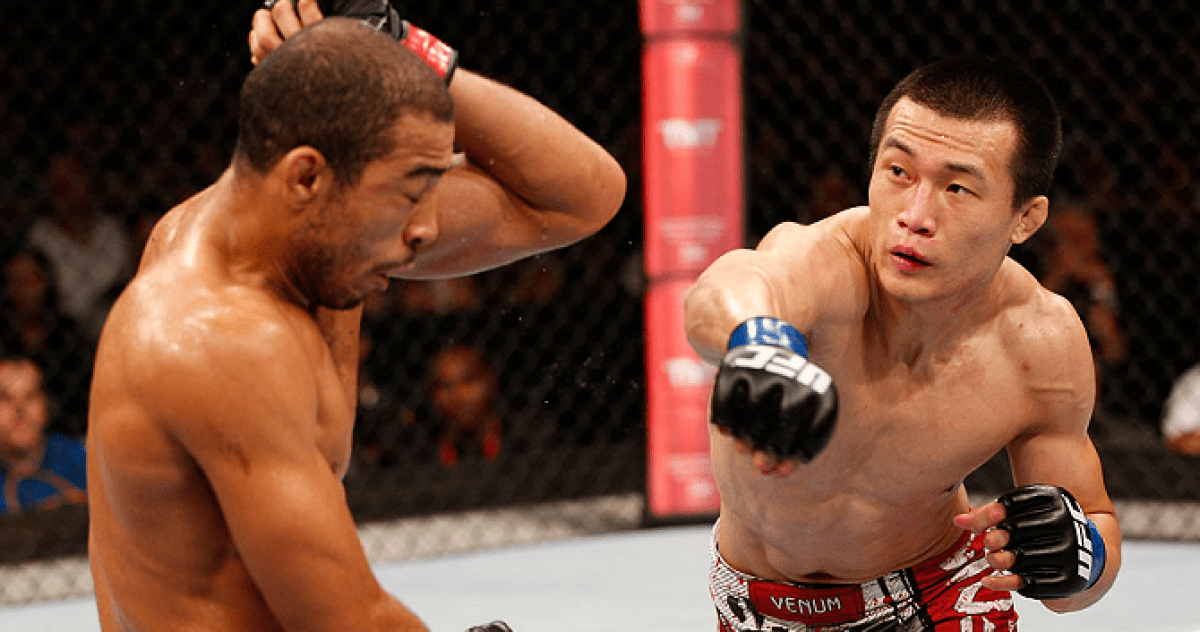 Chan Sung Jung, perhaps better known as "The Korean Zombie", is back.
Jung has had a two year absence from mixed martial arts after undertaking mandatory Korean military service. While his management had always maintained he would return following said service, Jung had been unheard from until today.
In a video posted to the MonsterZYM Facebook page, Tuesday, Jung announced his return — as well as naming his preferred return bout.
"For the past 6 months, there has been a fighter that I've been wanting to fight: BJ Penn," Jung said. "When the BJ Penn – [Ricardo] Lamas fight was announced, I thought I missed my chance. But then I heard that BJ Penn had a rib injury, so I kind of felt like maybe it was an opportunity for me.
"It would be great timing if BJ Penn and I were ready to come back at the same time."
Penn was scheduled to face Ricardo Lamas in the main event of last weeks UFC Fight Night card in Manila, only for his late withdrawal through injury. At the moment, no return date has been confirmed for the Hawaii native. Still, Jung remains optimistic.
"Since I'm making my comeback and BJ is going to be coming back as well," Jung said. "I'd really like a chance to fight him."
The Korean Zombie became a fan favourite during his initial run in the UFC after putting on a series of fantastic fights. He is a two time 'Fight of the Year winner (first in 2010 against Leonard Garcia, and again in 2012 against Dustin Poirier).
Despite the landscape of MMA being a significantly different one to that which he left, Jung still knows what he's here to do. At the top of that list, is putting on more great fights for his fans.
Comments
comments