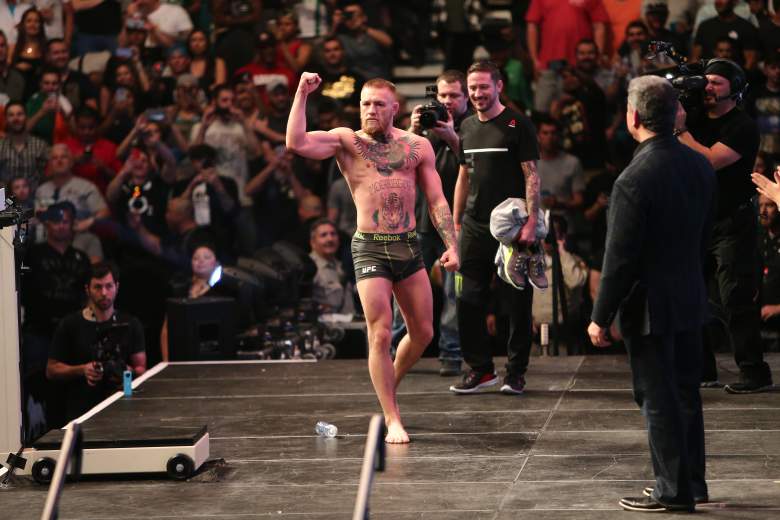 You can have the best training, the best sparring and the best coaching team available in the fight game — but unless you are putting the correct fuel into your body, it's all for naught.
Since the emergence of nutritionists like Mike Dolce and, in the case of Conor McGregor, George Lockhart, the science of fight preparation has developed a brand new dimension. Food is fuel and a balanced diet is critical to provide energy for training, recovery and, ultimately, a weight cut.
As with everything else in his career, Conor McGregor pays the utmost attention to what he puts into his body. Speaking to AskMen.com, McGregor elaborated: "My diet is usually pretty consistent whether I'm training for a specific fight or not. I don't like to mess too much with it. I try to eat healthy all the time."
That means that the time honoured Irish tradition of a takeaway and a few beers at the weekend certainly isn't on the menu at the McGregor household.
"I don't eat takeaways", McGregor says. "I drink mostly water or coconut water. It's important to stay hydrated — first thing I do in the morning is stretch and drink water. I eat good meat — chicken, salmon, some steak — and a lot of quality greens and some fruits like bananas.
"I eat eggs — an omelette with my Americano for a late breakfast or brunch. I don't eat a lot of carbs — if I do it's something like sweet potatoes."
Protein, so crucial in the recovery process, is also a big part of McGregor's diet plan.
"Getting enough protein is important when I train, to help build muscle and recover, so I'll supplement with protein shakes. The new SYNTHA-6 EDGE from BSN works for me because it gives me a load of protein, but without a bunch of carbs or fat. I joke about it, but it's good for my raging sweet tooth. If I could bust out and eat anything…if I ever stop fighting, I could put on some serious weight with sweets. In general, I like the healthy stuff and don't really have a problem with any of it."
Comments
comments