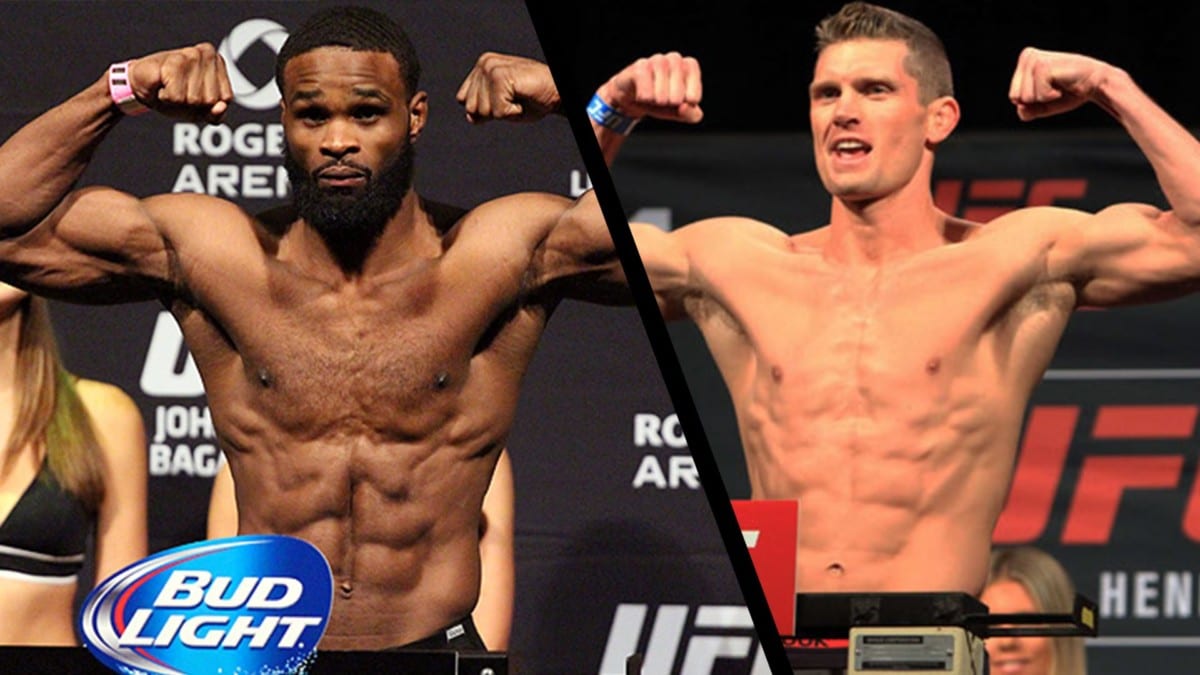 A draw rarely satisfies anybody, especially after nearly thirty minutes of hard fought competition.
No surprise then, that welterweight contender Stephen "Wonderboy" Thompson wants his rematch against champion Tyron Woodley. The two men went the distance after five full rounds in an excellent title fight at UFC 205, only for the contest to be ruled a majority draw in the eyes of the judges.
While a draw means neither fighter earns an 'L' on their record, it also means there isn't a check in the win column either. It also means, most importantly for Thompson, that Tyron Woodley holds onto 15-pounds of gold belt.
"I figured I'd done enough to win, but he's the champion man," Thompson said, speaking with Submission Radio. "One judge gave him the 10-8 in fourth round and one judge gave him a 10-8 in first round which I didn't see that on the first round, but you know it is what it is. It's going to make that second fight that much better when I bring the title belt home."
While no rematch has been made official, UFC President Dana White did say in the immediate aftermath that he would like to see the two go at it again. While Thompson isn't banging down the door to White's office himself, he's making no secret of the fact he wants fight number two to take place.
"I'm a fighter man and fighters are going to fight," he said. "That's up to my management company man and the UFC to figure out. I do believe I deserve that title shot. It was a draw it was like we never fought at all. We got to go out there and settle it. Who is the real champion? Who is it? I think the fans enjoyed the last fight enough to tune in for that."
There would be precedent for making the second fight. Gray Maynard was given an immediate rematch with Frankie Edgar after their UFC 125 title fight was declared a draw.
But, precedent or not, there could be a small complication standing in Wonderboy's way. There has been talk of a certain Conor McGregor moving up in weight to challenge Woodley (and attempt to become the first ever person to hold three title belts) — although Thompson isn't putting too much stock in the rumours.
"The UFC knows that I deserve that title shot and that I deserve that rematch," Wonderboy said. "I think Conor McGregor has got to defend the 145 title and 155 title and I just think he's too small for the 170 division. He's walking around at like 170, maybe less and I don't think it would be a good division for him to step up to.
"The final judgement was that it was draw, meaning we are going to be fighting again. The fans enjoyed the fight, I think they loved it. I'm so down to do it again and we are looking at February to get this next title shot going."
Comments
comments