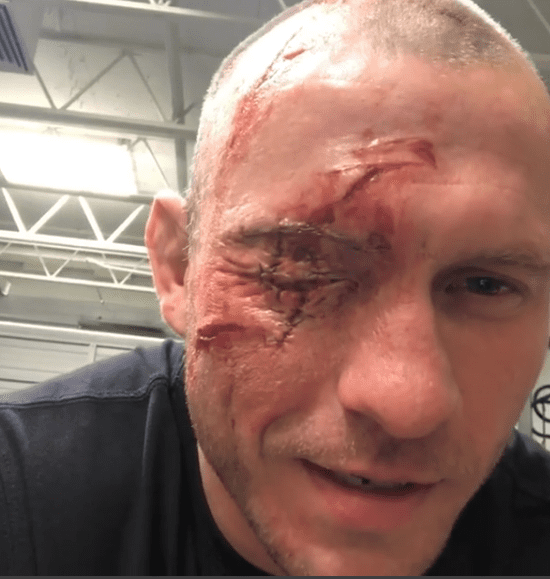 Donald Cerrone knows how to get attention.
Earlier today, the UFC welterweight posted to his Instagram a video of what appeared to be a gruesome eye injury, with deep slashes and cuts all over his head.
"What's going on everybody?" Cerrone says in the video. "It's Cowboy. Before the media puts out what happened I just wanted to let you know I'm still fighting in Toronto on December 10.
"Yeah, I'm still fighting. Everything's good. After hours on the table doctors were able to save my eye. No issues there. A couple of weeks to let it heal up. So, see you all in Toronto. Shit, can't catch a break on this fight."
While the shot clip gained plenty of attention online, it seems fans can rest easy. Cowboy has been cast in upcoming Netflix series "Godless" (a Western, naturally), which is currently being filmed. The scratches and… well, whatever that thing on his eye is, appear to be prosthetics for the show.
Comments
comments