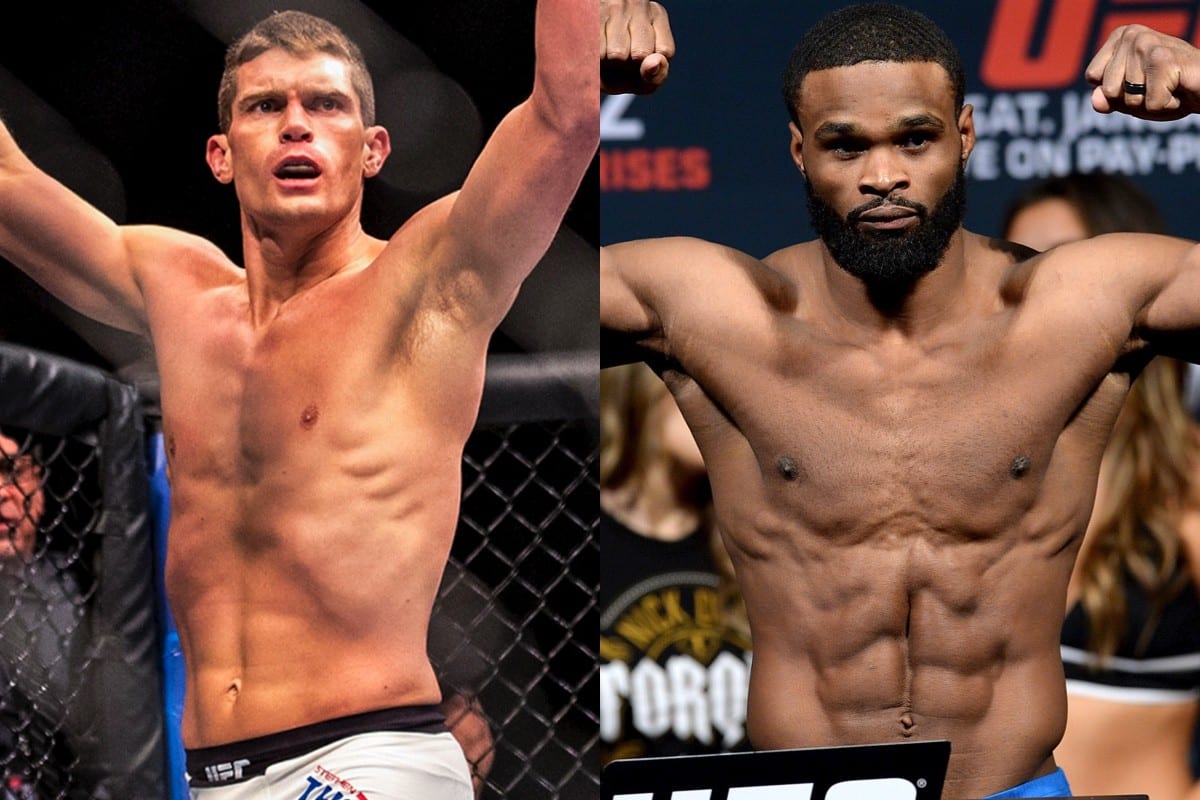 When Stephen Thompson and Tyron Woodley fought for the first time at UFC 205, it didn't go the manner in which many expected. Prior to that fight, plenty of pundits felt that Thompson would dictate the range of the contest, and it would be a case of Woodley struggling to get Thompson into a space where he was forced to engage.
Instead, Woodley actually had plenty of success in that respect, and came close to finishing Thompson on several occasions. 'Wonderboy', to his credit, stuck in there and managed to come away from the competition with a draw against the champion.
And, this time around, the contender is ready to build on the successes he found last November as well as stop the improvements he expects Woodley to make.
"During the fight, I think he's going to be a little more aggressive this round, trying to go for the takedown," Thompson said, speaking on SiriusXM. "But in knowing that, knowing that  he's going to go for those takedowns, especially [as] a big 170, you tend to tire out a little bit easier. So we'll see, I'm ready for whatever happens. If he's going to be aggressive and shoot for the takedowns, I'm going to be ready for it.
"I got some big guys in here [training with me], really good wrestlers, gonna help me out with that game plan. We'll be ready for whatever happens."
And, while Thompson plans on negating any wrestling that Woodley plans to implement, he also has a plan to launch his own offence.
"Something I didn't do a whole lot of last time was a lot of feints," he said. "You know, feinting in like you're going to do something, then getting back out, a lot of times that frustrates a lot of people and gets them to come at you. Especially for a counter striker like myself, and he's also a counter striker too. So he was waiting for me to walk in, walk in, walk in, and I think when I walk in he was gonna throw that big right hand and I did, I ended up running into it, which makes it that much more powerful.
"Or I can walk in, walk in, and as I step forward he can shoot for the legs. So you end up running into things. So, showing more feints, and angling off more I believe is going to help me go around. If I stay straight forward like I did last time, I'm going to end up running into something."
UFC 209 takes place in Brooklyn, New York on March 4.
Comments
comments