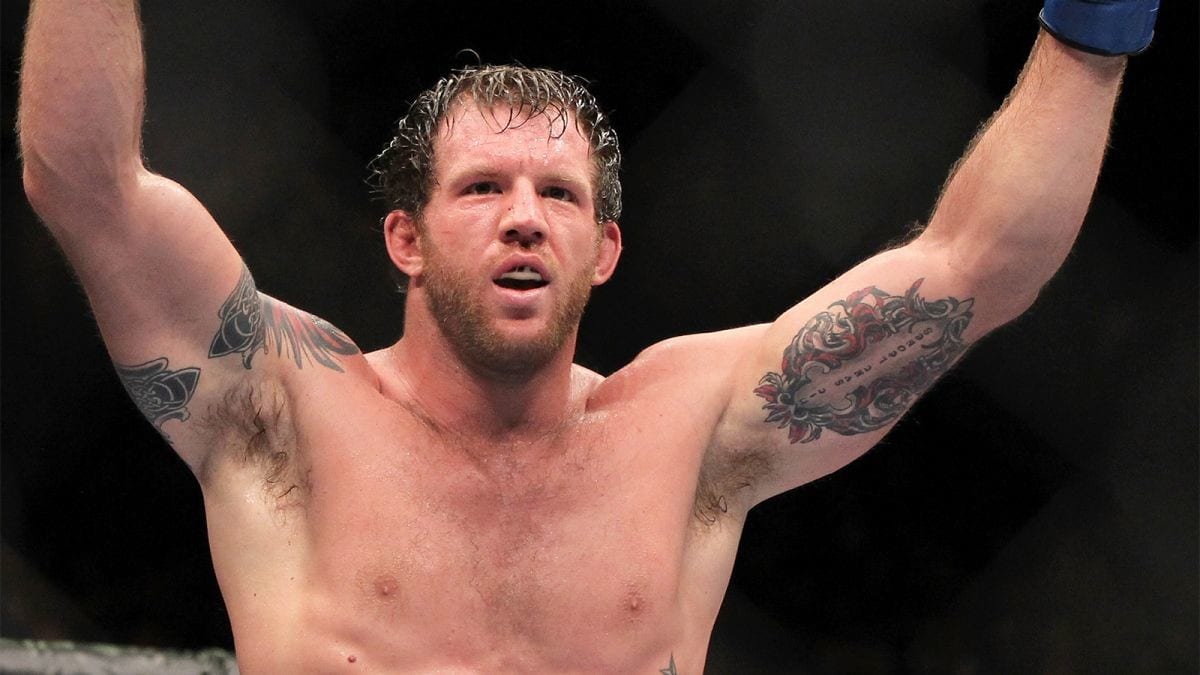 Ryan Bader rolled the dice and won big in Sao Paulo on Saturday night.
Bader fought out the last fight on his UFC contract, earning a main event stoppage victory against hometown favourite Antonio Rogerio Nogueira and despite his status as a member of the UFC roster being up in the air the 205 pound contender wants nothing more than to ink a new fight deal at the Ultimate Fighting Championship.
The 19-fight UFC veteran is the latest in a long list of fighters to fight out their contracts in the hope that impressive a string of impressive victories, as well as the possibility of potential offers from promotional rivals such as Bellator, would force the UFC's hand to offer improved contractual terms.
The UFC offered Bader a new contract prior to the Nogueira bout but that was turned down in the hope that a win in Brazil would incur the offer of a better deal.
"I haven't really thought about it. When it came time to re-up on that fight it was kind of like why not fight it out? I got the Lil' Nog fight and now here we are," Bader said after his win in Brazil as quoted by Fox Sports.
"Look, I love the UFC, I want to fight in the UFC. It's got to make sense though."
Bader is now unquestionably one of the top free agents in the sport and is exactly the type of highly-ranked fighter that Bellator president Scott Coker covets. There is something of a top contender merry-go-round at 205 pounds, with top contendership seemingly being exchanged by the likes of Anthony Johnson and Alexander Gustafsson. To date, Bader remains one of the only top ranked fighters in the division yet to get a crack at the gold.
"I've been top five for a while now and I want those big fights," Bader said. "There's a big fight coming up in December so we'll just have to get with them and see where we go from here really.
"I've fought everybody in this division and been consistent. I think I've won seven out of my last eight fights so I feel like I hit my stride now because I had the momentum after my last loss, I said screw it, I'm just going to go out there and do what I do and not over think it. That's my mindset and hopefully things fall into place."
Bader is in a strong position to earn improved contractual terms from the UFC, especially if current 205 kingpin Daniel Cormier gets past the challenge of Anthony Johnson for a second time at UFC 206 on December 10th. A win for DC will leave the 205 pound division crying out for new contenders, especially with Jon Jones' return date yet to be confirmed.
That said, if the UFC are reluctant to pay up you get the impression that Coker and Bellator will be only too happy to open their checkbook.
Comments
comments