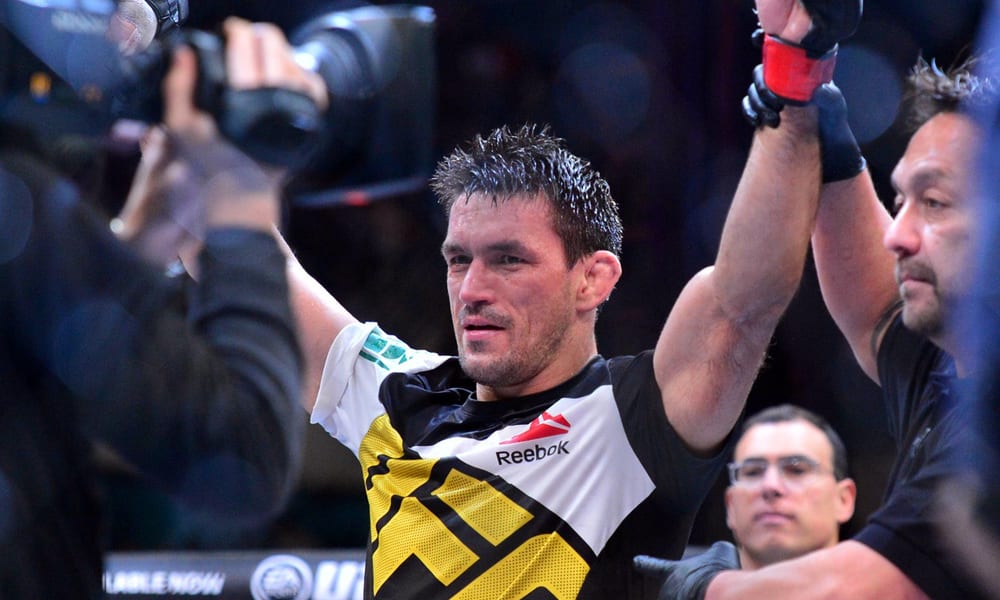 The sense of disappointment after the majority draw between Tyron Woodley and Stephen 'Wonderboy' Thompson at UFC 205 wasn't just felt by the two combatants in the cage.
Top welterweight contender Demian Maia was considered by practically everyone as next in line for whoever came out of New York as the 170 pound champion but the lack of resolution in the Woodley vs Thompson fight looks set to lead to a rematch – a move which will delay Maia's eventual title shot well into next year.
Maia, who turned 39 this month, has been one of the form fighters at welterweight over the last two years. The Brazilian has rattled off six successive victories, most recently a hugely impressive and decisive submission win over Carlos Condit earlier this year and hoped that he has done enough to earn himself a shot at the gold at 170.
"Right after the fight I was a little bit frustrated but I didn't think right away they were going to do the rematch but then right after the fight they were talking about that", Maia said recently. "So, that was a little bit frustrating. But, at the same time, they [haven't] decided anything yet; they don't have any date. They didn't really set up the fight yet, so I still believe that they can give me the chance for the title."
Maia knows that things move quickly in the UFC and he could be asked to step into a title fight should Stephen Thompson pick up an injury but the more realistic scenario is that he will have to wait until Wonderboy and Woodley sort out their differences. The only question is whether or not he will take a fight in the meantime.
"Dana also said that I was next. But he also said they were very likely to do the rematch. He said I was next and I could wait or I could fight, to get the title [shot] after the rematch.
"I cannot rush these things. It's just too early, it's less than one week since the fight, so .. if they decide to do a rematch, I will think about [taking another fight]."
Comments
comments