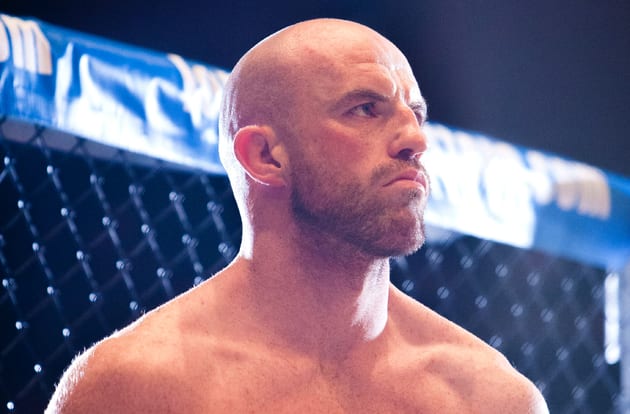 When Peter Queally steps into the cage against Decky Dalton at Cage Legacy 1 in Drogheda later this month, the SBG fighter will be looking to get back to the form that had him on the verge of signing with the UFC last August.
Visa issues prevented Queally from stepping in as a short notice replacement against Tim Means at UFC 202 and then, as if to underline his disappointment, 'The Showstopper' dropped a close decision to Joe McColgan at BAMMA 26 last month putting up a roadblock between him and the UFC.
"That was added disappointment", Queally said to TheMacLife.com. "I walked out of the cage afterwards – which I was disappointed I did – that wasn't out of frustration of not getting the win, it was frustration at the entire situation.
"[The UFC] don't owe me anything. There was nothing even said, to be honest. It just made sense that if I had won this one that I would have been on the Belfast card in my head – and probably in their head."
The McColgan bout was a frustrating one for Queally. He didn't start at his usual high-energy pace, handing initiative to the Northern Irishman who seized the momentum. By the time Queally was able to implement his game in the third round, his opponent already had the advantage.
"It was a close fight but I don't have a problem with me not getting my hand raised. It was just shit in that fight, to be perfectly honest. I just didn't show up. That's what I gleaned from that fight. One thing is for sure though, I will show up in Drogheda at Cage Legacy.
"Momentum is a powerful thing and he was up for it, in fairness to him. I'm not taking anything away from him. He got off to a good start and when that momentum is against you, it's hard to turn it. I eventually did turn it and I was whooping him in the third round but it was too late at that stage.
"What I do best is I make people fight at my pace. I found myself fighting at his pace in that and it was hard to switch that. I eventually did switch it but, as I said, it was too little too late at that stage."
Queally is more motivated than ever to set things straight and Phuket Top Team fighter Dalton and the Irishman isn't giving up hope of making his UFC debut in Belfast with an impressive win.
"This fight is three weeks before Belfast so if I go out here and have a big win I'm back in contention. It was nothing, it's a blip. People aren't stupid. They can see what happened in that fight. They can see Joe is not the better man, or I was not the worse man, or whatever. I had a bad night. It happens. I was beaten.
"I'm not changing anything. My training wasn't the problem in that fight, it was just a weird night. I had a weird mental block. I think it's the law of averages, sometimes that does happen. This fight I'm going to go back to what I've always done. Get in his face, make him fight at my pace and break him. That's it."
Comments
comments