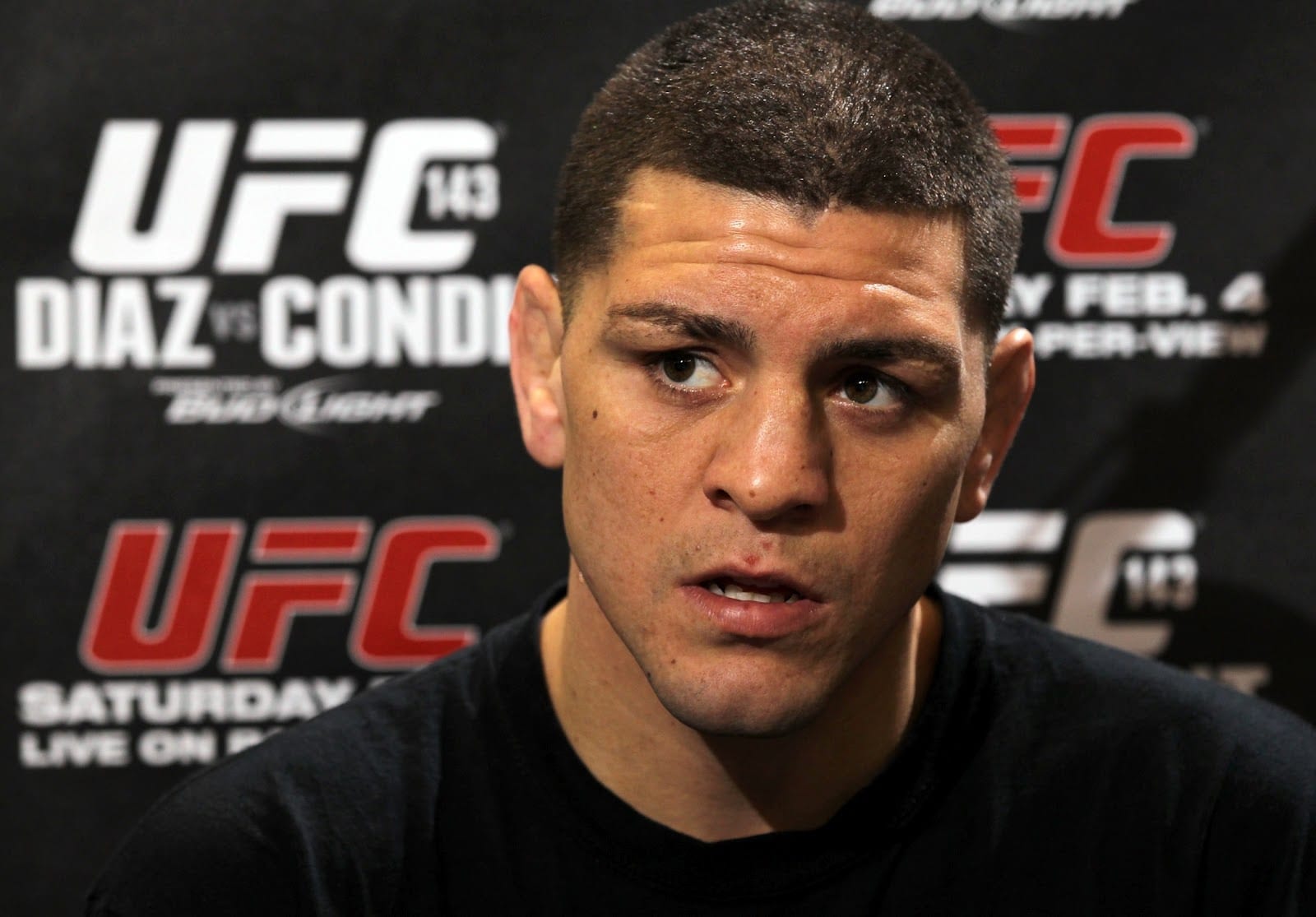 Nick Diaz's suspension from MMA expired today, August 1, and it didn't take him long to announce his intentions.
Challenged to a fight at UFC 202 just two days ago by new welterweight champion Tyron Woodley, a fired up Diaz responded in an interview with TMZ Sports.
"I want to fight the best guy," Diaz said. "I always want to fight the best guy, but the thing is I'm on top. I'm the one on top, they're dropping my name. I don't need no fake ass piece of plastic, fuck that.
"Everyone wants to do a fight with me –champions at 170, champions at 185– I say we meet halfway, I don't owe nobody nothing. I made PPV without a title. I don't need that fake ass plastic to be fucking somebody."
As for Woodley's challenge specifically, in which UFC 202 was mentioned as a specific date, Diaz was emphatic in his response. He'll be there…you just have to pay him.
"If they make me an offer I can't refuse," Diaz said. "But I doubt that's going to happen. I'm over here, look at me right now; I don't need nothing. I don't owe nobody nothing. I don't owe anybody shit. I haven't been fanatical about fighting since I was 15 or 14, since I was eight years ago."
Whether or not the UFC will indeed make such an offer is obviously unclear as of yet, or if Diaz will be instead paired up with old time rival Robbie Lawler instead. 
As for Woodley, a man who before Saturday night hadn't seen the inside of the UFC Octagon in sixteen months, he now seems a popular man.
Just earlier today, news broke of former champion Georges St-Pierre being interested in coming out of retirement to face the new 170lb title holder.
Comments
comments