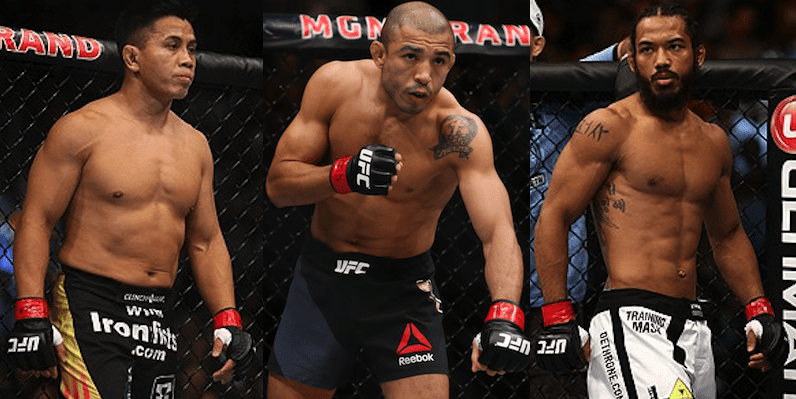 A fighters union just took a step towards reality.
Today, via press release, it was announced that a new association has been started, called the Professional Fighters Association (PFA). The endeavour is to be led by baseball agent Jeff Borris, labor attorney Lucas Middlebrook and economist Andrew Zimbalist.
The PFA's first order of business, it says, is to gain bargaining power for UFC athletes and aims to get recognition as an official fighters union through the National Labor Relations Act. On it's website, it lists various quotes of other union leaders supporting the action, including those from Major League Soccer, the National Football League, and Major League Baseball.
The site also goes into detail in regards to the pay disparity between the UFC (85% to 15%) and it's athletes, and compares that to the much more equal split in the NFL (50% to 50%).
Speculation on the start of a fighters union has been around for an age, but most talks failed to gain any traction. Most recently, Mark Hunt called for a fighters union, claiming it would protect fighters who faced opponents on performance enhancing drugs.
Although no UFC fighters have yet officially aligned their support for the new PFA, it's possible we'll be seeing names appear in the upcoming days.
We are proud to announce that the Professional Fighters Association has officially launched; https://t.co/uPXbC8QZec pic.twitter.com/w0BC1gxe4S

— Fighters Association (@FightersAssoc) August 11, 2016
Maybe the Fertitta's sale of the UFC will appear more and more a shrewd decision as we enter the last quarter of the year.
Comments
comments