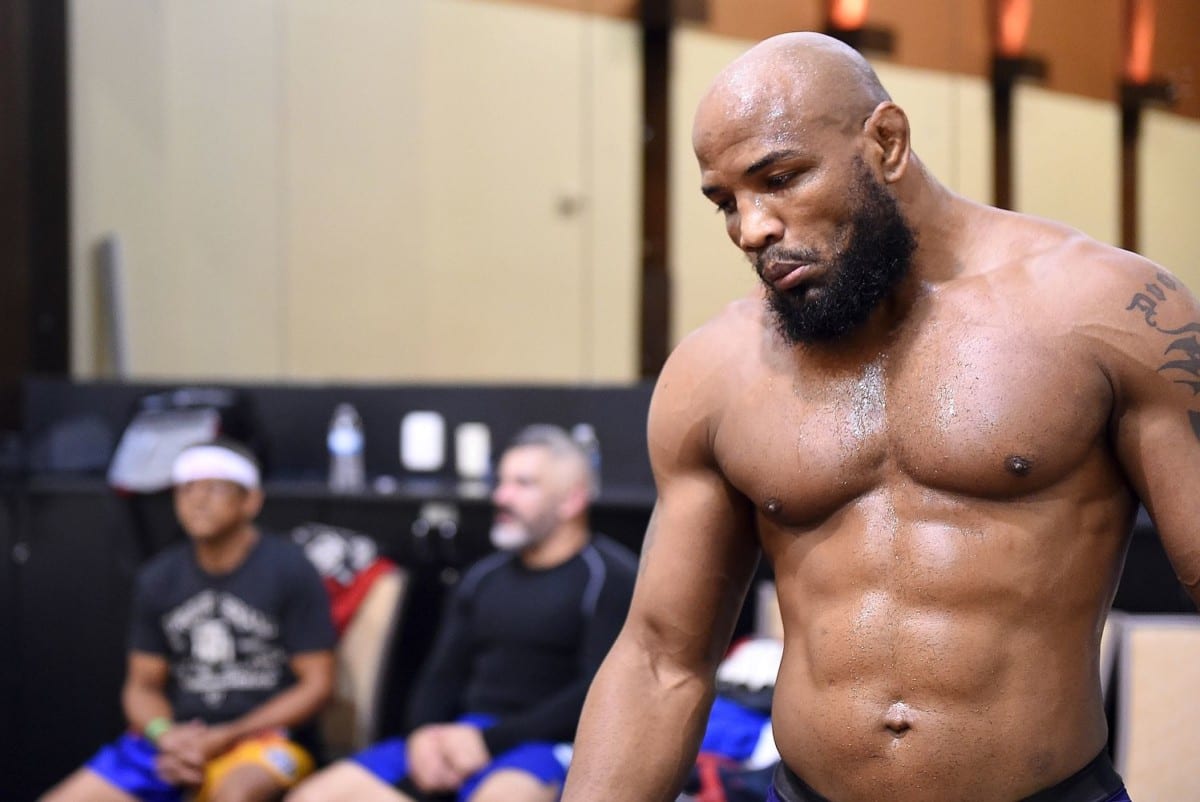 The New York State Athletic Commission aren't wasting much time in handing out bans following the first mixed martial arts event ever to take place in their jurisdiction.
After serving Kelvin Gastelum with a six month suspension for failing to report to the weigh-ins the day prior to UFC 205 earlier this month, the NYSAC have also targeted the new number one contender in the middleweight division in their crosshairs.
Following his spectacular third round TKO win over Chris Weidman in New York, Yoel Romero celebrated by leaping over the cage and performing a solider's march around the perimeter of the octagon – a very big no-no, as far as the NYSAC is concerned – and he has been handed a two-month suspension as a result.
Leaving the fighting area (in this case the octagon) before the fight has been officially declared over is an offence in New York. The suspension won't realistically delay Romero's return to the cage in any way, as his eligibility to fight will return on January 12th and his fight with Michael Bisping for the middleweight title is rumoured to be taking place in late January.
As well as Gastelum and Romero, Brazilian fighter Thiago Alves was suspended for three months for failing to make weight for his fight with Jim Miller.
Rarely do other commissions penalise fighters in this way for indiscretions such as missing weight but, with New York being the new kid on the block in terms of mixed martial arts regulation, it seems they are eager to lay down the ground rules for events taking place in their state.
Comments
comments