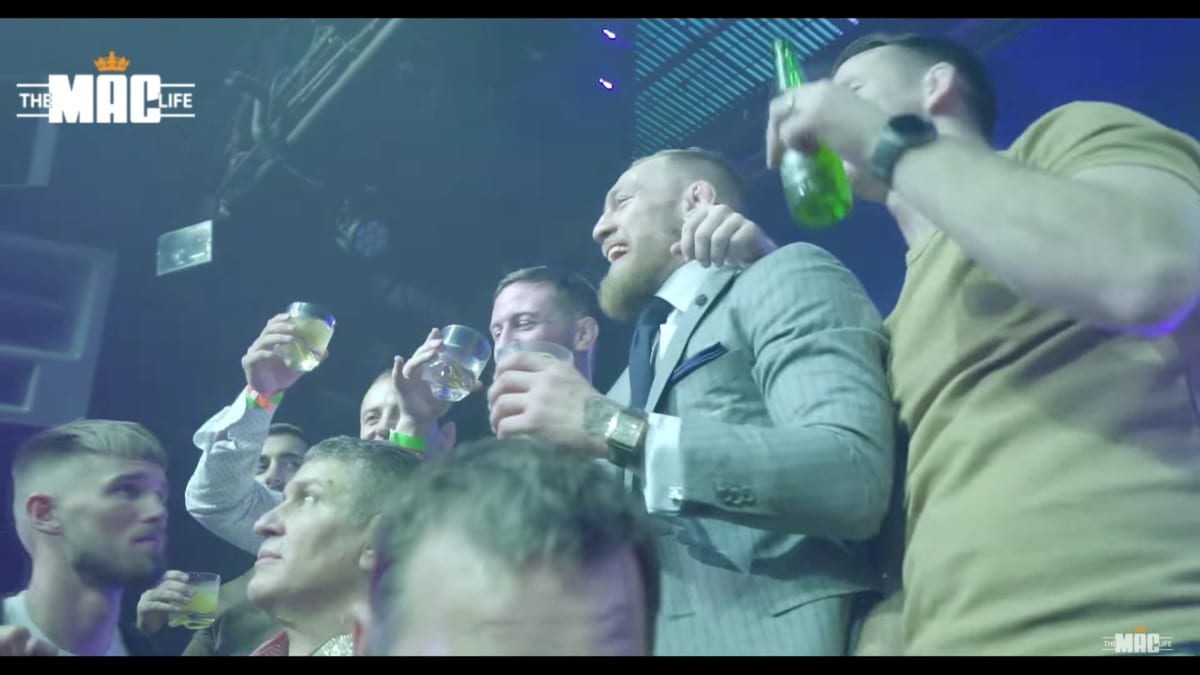 When there's hard work to be done, you work hard. But when that's over, it is time to let loose.
Conor McGregor achieved a feat at UFC 205 which no fighter has ever been capable of doing before. In knocking out Eddie Alvarez in the second round inside Madison Square Garden he became the first fighter to drape a UFC championship belt over each shoulder, delivering on a prophecy he had made since the day he signed his first UFC contract.
Just hours removed from his triumph in New York, McGregor left Madison Square Garden with his two gold belts in hand and took the short trip to his official after party in a nearby nightclub where he celebrated the historic win in the company of friends, family and dozens of fans.
This is what it looks like when you own every number in the game.
WATCH MORE
Comments
comments